S. Africa Sports Minister Says FIFA Probe Attack on Sovereignty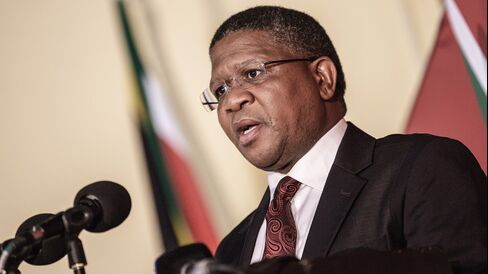 South African Sports Minister Fikile Mbalula said allegations made by the U.S. Justice Department in an indictment it unsealed last week that the country paid bribes to win the right to host the 2010 soccer World Cup are "an attack on our sovereignty."
South Africa twice paid bribes to ensure it won the bid to stage the 2010 World Cup tournament, the U.S. Justice Department alleged.
"We frown upon any insinuations made in the indictment by U.S. authorities that suggest the government of South Africa or any of its citizens have been involved in any wrongdoing without substantiating the allegations, let alone naming the the alleged co-conspirators," he said in a statement released on Twitter. "We refuse to allow the reputation of our republic to be tarnished unduly without affording the republic and its citizens an opportunity to respond to the allegations."
The U.S. Justice Department alleges that a South African bid committee official sent a briefcase full of bundles of $10,000 stacks to Jack Warner, then president of Central and North American soccer body Concacaf, via a Paris hotel drop to an intermediary, according to the indictment.
While South Africa also promised $10 million to Warner's Caribbean Football Union, it was "unable to arrange for the payment to be made directly from government funds," so FIFA paid. Warner diverted a "substantial portion of the funds" for his personal use, the Justice Department says.
Warner, who stood down from all soccer posts in 2011, said in a statement that he was innocent of any charges.
South Africa's local organizing committee for the 2010 World Cup paid $10 million to Concacaf in 2008, four years after the right to host the tournament had been awarded, South African Football Association President Danny Jordaan said, according to Johannesburg's Sunday Independent newspaper. The money went toward a soccer development fund and was not a bribe, he said.
Before it's here, it's on the Bloomberg Terminal.
LEARN MORE