Qatar Keeps Travel Ban on Five Taliban Traded for Bergdahl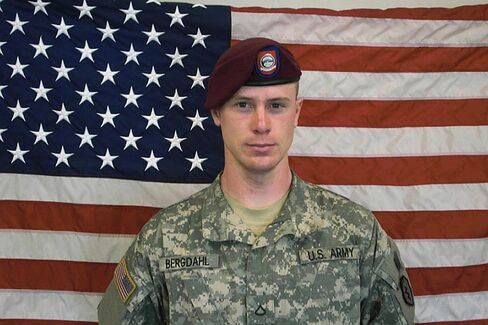 Qatar agreed to temporarily extend a travel ban and the monitoring of five Taliban prisoners released a year ago from Guantanamo Bay, Cuba, in exchange for U.S. Army Sergeant Bowe Bergdahl, according to the State Department.
The agreement comes as talks continue on ways to ensure the five men won't pose a threat to the U.S., State Department spokeswoman Marie Harf said.
"All five remain in Qatar, where they remain subject to extensive monitoring as well as travel restrictions," Harf told reporters in Washington on Monday.
Bergdahl was held captive by the Taliban in Afghanistan for almost five years after walking away from his Army post. Republicans in Congress have criticized the deal for his release as a threat to U.S. security.
"This release was a complete overreach by the White House, ignoring U.S. law," Representative Ed Royce, the Republican chairman of the House Foreign Affairs Committee, said in a May 29 statement marking the one-year anniversary of the swap.
"Already over the past year, it's been reported that the flimsy security assurances in Qatar have been violated, jeopardizing our security," Royce said.
Desertion Charge
The U.S. Army charged Bergdahl in March with desertion and misbehavior before the enemy. While his years in captivity may mitigate any potential punishment, Bergdahl could face a maximum penalty of life in military prison if convicted on the misbehavior charge.
The five Taliban, who are Afghans, were placed under the custody of Qatar for one year as a condition for their release. The year expired on Sunday.
"I want to make sure that they're not going to be allowed to return to the fight," CIA Director John Brennan said Sunday on CBS's "Face the Nation" program.
"So arrangements that could be worked out with the Qataris, with the Afghans, I think we're trying to still look at what are the possibilities here," he said.
Harf offered no details on the status of that effort, saying, "The discussions are ongoing."
Before it's here, it's on the Bloomberg Terminal.
LEARN MORE