Humana Said to Explore Sale After Approach by Insurer Cigna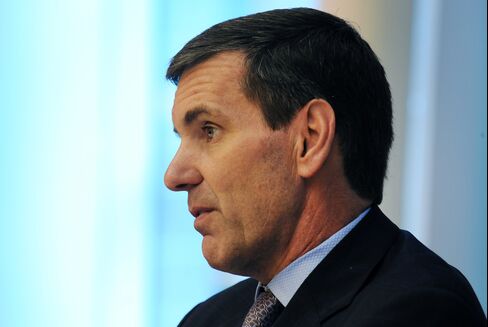 Humana Inc. is exploring a sale, after the health insurer was approached by Cigna Corp. about a potential deal, a person with knowledge of the matter said.
The company's shares rose 20 percent to $214.65 at the close in New York on Friday, giving it a market value of $32.2 billion.
Acquiring Humana would vault Cigna to the lead in the market for Medicare Advantage policies, the health insurer-run version of the U.S.'s program to cover the elderly and disabled. Cigna currently lags behind UnitedHealth Group Inc., Humana, Anthem Inc. and Aetna Inc. with fewer than 500,000 customers in the plans.
The two companies could also overtake UnitedHealth to become the leader in the market for Medicare Part D drug plans, according to Bloomberg Intelligence data. In the U.S., Cigna now mainly sells commercial coverage.
In an interview this month at Humana's headquarters in Louisville, Kentucky, Humana Chief Executive Officer Bruce Broussard didn't want to talk about whether his company could be a takeover target.
"In general I would agree, over time that consolidation will happen," Broussard said. "Will Humana be part of it? That I can't speculate on, but I do think the industry will consolidate."
The Wall Street Journal earlier reported that the company is working with Goldman Sachs Group Inc. on the process, and that Aetna Inc. has also expressed interest in Humana.
Spokesmen for Humana, Aetna and Cigna either declined to comment or didn't respond.
Missing Out
Insurers have been largely absent recently in the frenzy of dealmaking and consolidation that has swept the health-care industry. Though with an aging U.S. population and the disruption to insurance markets from 2010's Patient Protection and Affordable Care Act, the sector may be ripe for deals.
Since May 2010, Humana's shares have almost quadrupled, compared with a 160 percent increase in the Standard & Poor's 500 Managed Health Care Index of five insurers.
Larger insurers would like to continue expanding beyond coverage that's paid for by employers, and could be interested buyers. A deal would be the biggest acquisition of a U.S. managed-care provider in more than a decade.
Shares of other health insurers, including Anthem, Cigna and Molina Healthcare Inc., also jumped to record prices in trading Friday.
(An earlier version of this story incorrectly stated the date of an interview with Humana's CEO.)
Before it's here, it's on the Bloomberg Terminal.
LEARN MORE