Geeknet Gives Hot Topic Three Days to Match Higher Offer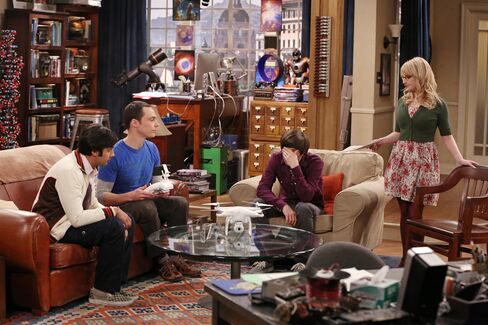 Geeknet Inc.'s board determined that a $20-a-share takeover proposal from an undisclosed suitor was superior to an earlier, lower bid from Hot Topic Inc. and gave the teen retailer until Monday to match the offer.
Yet while the new bid was deemed superior, the board hasn't yet changed its recommendation in favor of the Hot Topic buyout, Fairfax, Virginia-based Geeknet said today in a statement. Hot Topic had offered $17.50 a share for Geeknet in a deal the companies said had a $122 million equity value.
The bidding war shows that geek-chic style is becoming big business, helped by shows like "The Big Bang Theory" and adulation of Silicon Valley entrepreneurs. Geeknet posted revenue of $140.7 million last year selling merchandise such as Batman silk ties and Star Trek garden gnomes, mostly through its Thinkgeek website.
Hot Topic, purchased by private-equity firm Sycamore Partners for about $533.5 million in 2013, is a a mall-based retailer that sells goods including rock band T-shirts and anime posters. Geeknet hasn't disclosed the identity of the rival suitor, saying only that it's a strategic buyer, which typically means that it's a competitor or operates in the same industry.
Geeknet would have to pay a 3 percent breakup fee to Hot Topic if the board terminates the agreement in favor of the new bid.
Steve Zimmermann, a spokesman for Geeknet, declined to comment on the rival bidder or when its identity would be made public.
Geeknet rose 5 percent to $19.90 at the close in New York. The shares have more than doubled this year, boosted by the Hot Topic offer.
Before it's here, it's on the Bloomberg Terminal.
LEARN MORE