Former Israeli Paramedic Trades Army Gear for Suit in Cancer War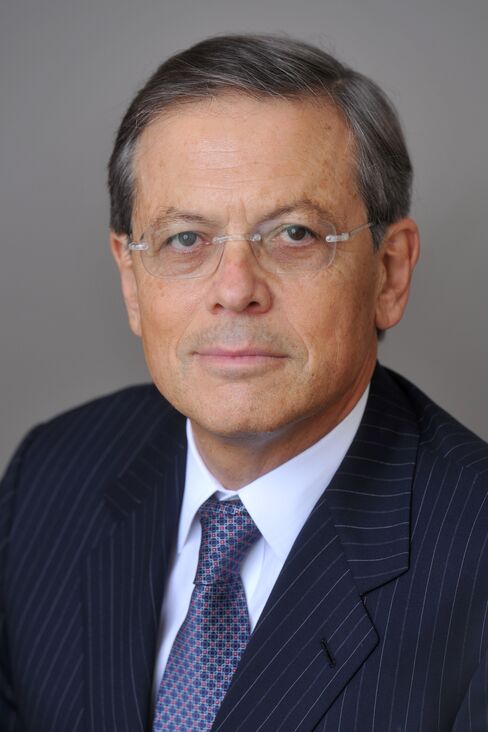 As head of the Israeli army's medical evacuation unit in the late 1970s, Arie Belldegrun dispatched elite flight surgeons and paramedics beyond enemy lines to treat injured soldiers.
Forty years later, as the chief executive of Kite Pharma Inc., he views cancer as the enemy and is betting on a new generation of engineered human cells to be the soldiers.
The 65-year-old urologist says little-known Kite, which he founded, is on the cusp of a major breakthrough: a way to defeat cancer by reprogramming a patient's own built-in defenses. The company is racing against Swiss pharmaceutical giant Novartis AG and a smaller U.S. biotech, Juno Therapeutics Inc., as its scientists attempt to prove that genetically tweaking the cells of lymphoma sufferers to give them the power to seek and destroy tumors works.
"These cells have the GPS to navigate the body and understand 'mine,' or 'not mine,'" Belldegrun said in an interview outside Tel Aviv. "If it's 'not mine,' they just wipe everything out. This is a technology that can revolutionize the entire oncology space."
Kite's stock performance reflects the mix of enthusiasm and skepticism that the Santa Monica, California-based company has elicited. It listed on the Nasdaq last June at $17 and by the middle of January, the stock had soared to a record $87.62 as investors bet cancer immunotherapies would soon render older treatments obsolete. It has since dropped back about 40 percent, a decline that accelerated in April after an early stage Novartis study disappointed investors.
Replacing Chemo
Harnessing the immune system to develop new therapeutics would offer hope to patients for whom conventional treatments such as chemotherapy have failed, said Eric Schmidt, a senior research analyst with Cowen & Co. in New York. That would be a huge market, and a profitable one for investors. Still, such treatments won't replace chemo any time soon, he said.
"We're not there yet and won't be there for a while," Schmidt cautions. And while he rates Kite as an outperform and views the company as "very likely to succeed," he also says "there are no slam dunks in biotech."
Belldegrun is no novice to the sector. He built and sold two cancer-treatment companies for more than $1 billion combined before founding Kite in 2009. At the helm of his latest venture, which doesn't have any products on the market yet, the CEO ranks as the eighth highest-paid U.S. executive, according to the Bloomberg Pay Index. His Kite stake is worth more than $200 million and his pay package for fiscal 2014 was $95.2 million, including options.
2017 Launch
The company started a trial this month that will eventually expand to 112 patients to test whether its experimental therapy, known as KTE-C19, works against three types of lymphoma. Kite plans three more studies this year for additional cancer indications, a submission with U.S. regulators at the end of next year and expects the technology to become available by 2017, according to Belldegrun.
"We've created a killing machine," he said. "The FDA has never approved a genetically engineered T-cell. I believe we will be the first to get this done."
Getting there may not be easy. While the therapy class, known as CAR-T for the engineering chimeric antigen receptor that gets grafted onto the body's own T cells, has shown great promise in small tests -- 12 of 13 lymphoma patients had complete or partial remissions in an early Kite study -- no company has studied the approach in a large-scale clinical trial. Novartis is conducting a mid-stage trial in leukemia patients with the University of Pennsylvania.
Blood First
Novartis, Kite and Juno are targeting blood cancers at first because they share a marker that's found almost only on malignant cells, but those ailments represent only about 10 percent of all cancers. To unlock the commercial potential of those therapies, drugmakers will need to show the technology works against solid tumors as well, said Dario Campana, professor at the National University of Singapore, who has developed CAR technologies currently under testing.
"This will progressively replace standard treatments for cancer," Campana said in a telephone interview. The challenge with solid tumors, he explained, is the risk that the victims of the destruction include healthy cells. "In such a case, CAR-T therapies are likely to produce unacceptable toxicity," he said. "We really need to do more studies."
The treatment procedure is complex. Kite, which is working with the National Cancer Institute, extracts immune cells by drawing a patient's own blood. The cells are shipped off to a facility in Mountain View, equipped to multiply and re-engineer them. Within a week they are shipped back frozen, ready to be infused back into the patient.
Hidden Gem
While much of Wall Street's interest is concentrated on Kite's more advanced clinical trials, Belldegrun says a collaboration to develop cancer immunotherapies with Amgen Inc. could turn out to be a hidden gem.
That doesn't mean Belldegrun wants to sell Kite to big pharma anytime soon. With more than $400 million in cash, a factory in Los Angeles, and a recent acquisition in Europe, the chief says Kite doesn't need a larger drugmaker to back its therapies.
"Why do I need big pharma?" he said. "I have all the experts in the world and the money. For now, we see ourselves as a stand-alone."
Before it's here, it's on the Bloomberg Terminal.
LEARN MORE