Former FIFA VP Warner Meets With Supporters After Night in Jail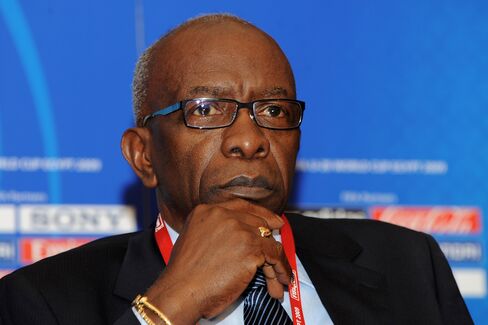 Boasting about what a good time he had in jail overnight while his bail application was processed, former FIFA Vice President Jack Warner told reporters and supporters at a meeting of his political party in Trinidad & Tobago that "it's times like now, you know who your friends are."
Warner was one of the FIFA officials indicted in a U.S. probe of alleged corruption at the soccer governing body. The charges were announced Wednesday, two days before FIFA President Sepp Blatter seeks a fifth term.
Warner promised to reveal information about Blatter and Trinidad & Tobago Prime Minister Kamla Persad-Bissessar, saying since she let him go to jail, "As of tonight, the gloves are off." Warner is a former national security minister of Persad-Bissessar's cabinet.
"If I have been in FIFA for 30 years and I have been thiefing all the money, who give me the money?" Warner asked his supporters. After one blurted out, "Blatter!" Warner asked, "And why it is he ain't charged?"
Warner said he knows nothing of the charges filed against him and complained that he was being "charged by the U.S. for crimes committed in Zurich." He suggested the U.S. is bitter for losing its bid to host the 2022 World Cup to Qatar.
FIFA has its headquarters in Switzerland.
Before it's here, it's on the Bloomberg Terminal.
LEARN MORE