Caesars' Latest Court Loss Adds Pressure to Meet With Creditors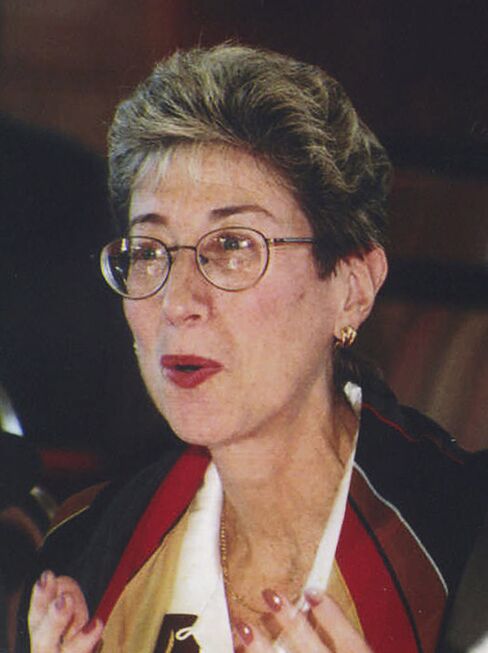 Caesars Entertainment Corp. may come under renewed pressure to make peace with creditors after losing a courtroom skirmish to bondholders seeking to collect a $750 million debt owed by the company's bankrupt operating unit.
The ruling Thursday by U.S. District Judge Shira Scheindlin in Manhattan is the latest blow to the casino giant's efforts to shield itself from responsibility for the debts of Caesars Entertainment Operating Co. That unit filed for creditor protection in January.
The trustee for a group of the operating unit's bondholders alleged that the parent improperly abandoned guarantees to honor the unit's obligations, according to court documents.
In a victory for the bondholders, Scheindlin said the trustee can ask her to rule on parts of the case without first holding a trial or having the parties exchange more documents. The same judge refused to dismiss a similar claim in January.
"As we have repeatedly argued in court, the parent guarantee was validly terminated in accordance with the terms of the indentures," Stephen Cohen, a spokesman for the parent company at Teneo Holdings LLC, said in an e-mailed statement.
Caesars has already said in securities filings that the liabilities represent a "material uncertainty" which could imperil its ability to continue as a going concern -- a business with resources to operate indefinitely.
Debt Talks
That threat might push the Las Vegas-based company's private-equity owners, Apollo Global Management LLC and TPG Capital, to negotiate with creditors. The company and its advisers have set multiple meetings next week with junior creditor groups as well as a more senior secured creditor group, according to two people with knowledge of the matter.
Charles Zehren, a spokesman for Apollo at Rubenstein Associates Inc., said he was unavailable to comment on the latest ruling. Owen Blicksilver, a spokesman for TPG, declined to comment.
If Caesars loses in Scheindlin's court, a bankruptcy filing by the parent would shield assets that the bond guarantees link to the operating unit, according to Julia Winters, an analyst at Bloomberg Intelligence.
"In order to protect these assets from a race to the court to get a judgment on them, they need to put the parent in bankruptcy," said Winters, a former bankruptcy litigator at White & Case LLP. A ruling that the guarantee still applies would bring the assets "back within the reach" of the operating unit's creditors.
Bonds Climb
The operating company's $3.6 billion of 10 percent second-lien notes due December 2018 have risen 4.4 cents this week, trading at 25.8 cents Friday at 4:38 p.m. in New York, according to Trace, the bond-price reporting system of the Financial Industry Regulatory Authority.
Caesars, Apollo and TPG have been negotiating and litigating for months to reduce the billions of dollars of debt assumed by the gambling company in a 2008 buyout.
Creditors have accused the company of creating a "good Caesars" endowed with its most valuable assets, and a "bad Caesars" -- the operating unit -- saddled with unmanageable liabilities.
Cases against the operating unit were halted by its bankruptcy filing. Scheindlin has allowed suits against the parent to continue.
Trust Indenture
In January, she rejected a motion to dismiss claims brought by junior noteholders. She said the removal of guarantees for creditors would amount to a violation of the federal Trust Indenture Act of 1939. Caesars had said guarantees for two sets of its unsecured notes were stripped when the majority of those holders voted to remove them through a bond indenture amendment in August.
"This case raises significant issues under a federal statute which necessarily impact the relationship between issuers and noteholders outside of the bankruptcy context," Scheindlin said in Thursday's ruling.
The bondholders' motion for summary judgment is due June 19.
The case is BOKF NA v. Caesars Entertainment Corp., 15-cv-01561, U.S. District Court, Southern District of New York (Manhattan).
Before it's here, it's on the Bloomberg Terminal.
LEARN MORE