UBS: These Charts Show Just How Important China is to Apple
A huge market for a huge company.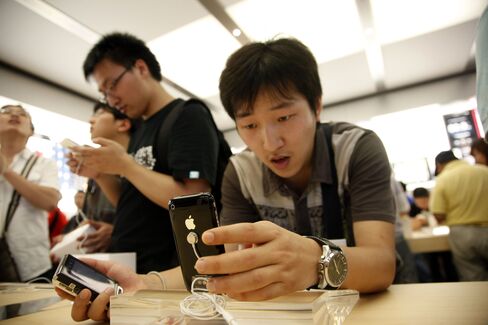 With iPhone sales in China surpassing those in the U.S. for the first time in Apple's most recent quarter, analysts have put an increased focus on just how important Chinese consumers are to the tech giant.
Apple itself certainly understands why this is of growing significance.
"The progress we've made in China has been remarkable and we continue to make incredible investments in China," Chief Financial Officer Luca Maestri said after Apple's last earnings report. "The growth rate in China is significantly higher than most parts of the world. In the short-term, we don't expect China to become bigger than the U.S. but over the long arc of time, you could certainly draw that conclusion."
UBS sent out a note this morning detailing a survey it conducted in order to get a more detailed look at the Chinese market. Here is a brief outline of what the team of analysts led by Steven Milunovich found.
Apple does best with wealthier Chinese consumers but it's also doing well with those making below 200,000 yuan ($32,234) each year.

Price appears to be a less important buying

criteria in China than for the majority of other countries.
Many Chinese consumers expect to spend more on their next phone.
Apple users in China upgrade quickly at an average of every 19 months.
Apple has the highest brand commitment score among vendors.
Here is UBS's chart showing just how often Chinese households are expected to upgrade their phones compared to other countries.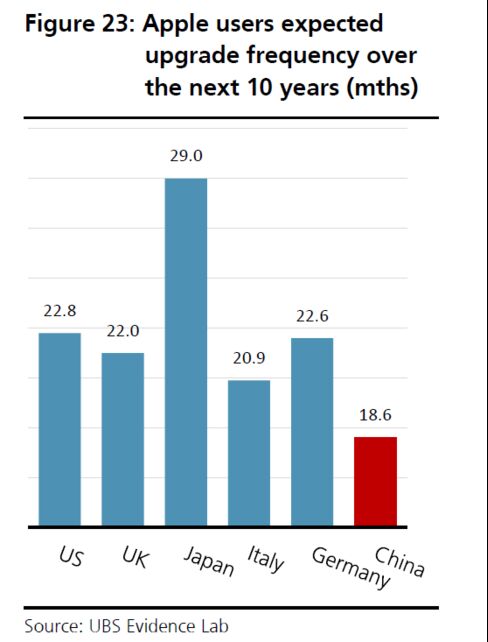 Apple's market share has also taken off recently with the launch of the iPhone 6 and 6 Plus, with Samsung losing out.

It also appears that Apple users in China are the most loyal to the brand, meaning once Apple gets people to switch over from other devices, they are more likely to remain Apple users.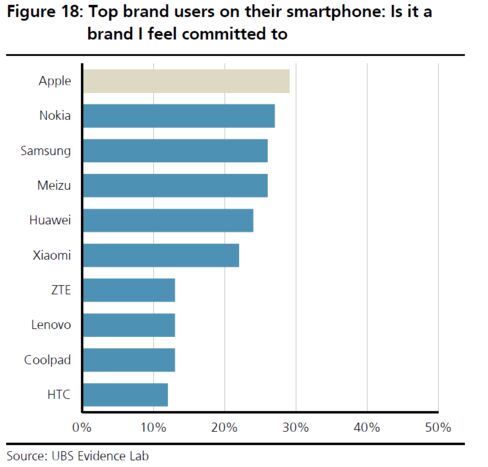 And finally, most consumers expect to spend more or about the same on their next smartphone, regardless of their income bracket.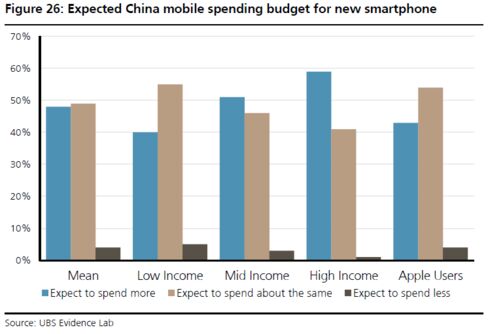 Before it's here, it's on the Bloomberg Terminal.
LEARN MORE