Teva to Pay $1.2 Billion to Resolve FTC Pay for Delay Lawsuit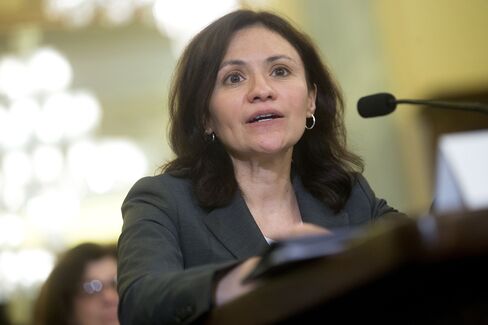 Teva Pharmaceutical Industries Ltd. has agreed to pay $1.2 billion in a settlement with the U.S. Federal Trade Commission resolving claims that Cephalon Inc., which Teva acquired in 2012, blocked generic drug competition.
Teva will make the money available to compensate purchasers, including drug wholesalers, pharmacies and insurers, which overpaid for the sleep-disorder drug Provigil because of Cephalon's illegal conduct, the FTC said in a statement Thursday.
"Today's landmark settlement is an important step in the FTC's ongoing effort to protect consumers from anticompetitive pay-for-delay settlements," FTC Chairwoman Edith Ramirez said. "Requiring wrongdoers to give up their ill-gotten gains is an important deterrent."
The settlement comes as Petach Tikva, Israel-based Teva pursues a $40.1 billion takeover of drugmaker Mylan NV in a deal that would add to a record period of consolidation in the pharmaceutical industry. Mylan has sought to fend off Teva with a $32.7 billion bid of its own for Perrigo Co., which was rejected last month.
The acquisition would create a generic-medicine powerhouse with more than $27 billion in revenue and re-establish Teva as the unchallenged giant in the industry after losing market share to Indian manufacturers such as Sun Pharmaceutical Industries Ltd. Mylan's board has said a merger would face antitrust hurdles, though Teva has said it's willing to make divestitures to get approval.
2008 Lawsuit
Teva said it's pleased with the legal settlement.
"Teva believes it is the right path for our company, for the industry and for the patients we serve," the company said in a statement.
The Teva settlement stems from a 2008 FTC lawsuit claiming Cephalon unlawfully protected its Provigil sales by reaching agreements with generic drug manufacturers in 2005 and 2006, denying patients access to lower-cost, generic versions of the drug.
Cephalon had sued the generic-drug makers, who were planning to sell generic versions of the drugs and had challenged Provigil's patent. In what's known as a pay-for-delay deal, Cephalon then paid them more than $300 million to drop their challenges and refrain from selling generic copies for six years, according to the FTC.
Before it's here, it's on the Bloomberg Terminal.
LEARN MORE