A Test Case for Burned Student Borrowers
Students of Corinthian Colleges use the school's Chapter 11 filing to press for debt relief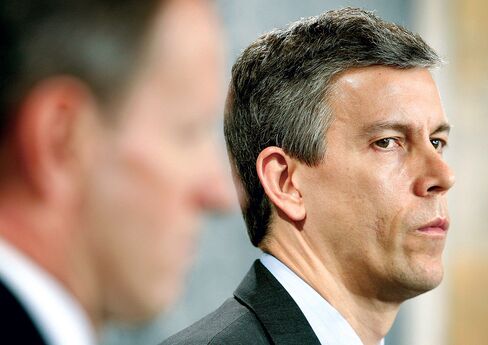 Brittany Jackl says she's sent e-mails almost daily since March to federal agencies, state officials, and anyone else who might listen, decrying the "fraud and victimization" she and other students say they suffered at the hands of Corinthian Colleges, the for-profit company that filed for Chapter 11 protection in early May. The 31-year-old Floridian is finally getting some attention. The U.S. Department of Justice trustee monitoring Corinthian's bankruptcy has formed a special committee representing the interests of hundreds of thousands of Corinthian students in negotiations with the school and its unsecured creditors, a group that includes the Department of Education. Jackl is one of seven members. The students say Corinthian duped them into taking on federal loans, and they hope their newfound legal standing will give them leverage to push for debt relief, not only for themselves but for other Corinthian students. "This has taken over my life," says Jackl, who has $72,000 in federal loans.
Troubles dogged Corinthian Colleges for years, with mounting allegations from state attorneys general and the Education Department that it falsified grades, attendance, and job-placement statistics in reports to regulators and in marketing materials. The Santa Ana (Calif.) company, which has denied the allegations, in November agreed to sell about half its 107 campuses; on April 26, Corinthian said it would close its remaining locations, where about 16,000 students were enrolled. "Overall, our schools did a good job for the students they served," Corinthian's chief executive officer, Jack Massimino, said in a statement at the time. "We made every effort to address regulators' concerns in good faith." A week later, the company filed for bankruptcy.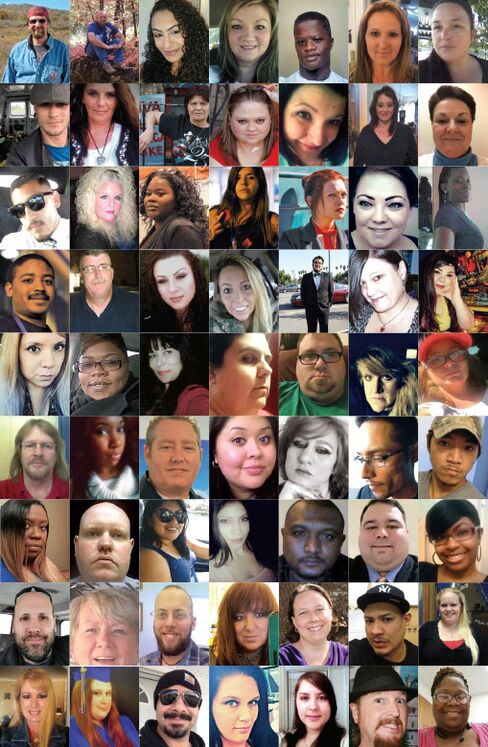 Many Corinthian students say the government let them down by allowing them to take out loans to attend subpar programs. Federal student loans are only available to those enrolled in accredited schools. "This is the Department of Education's fault for letting this happen," says Tasha Courtright, 33, the committee chair, who owes $42,600 after obtaining two degrees from a Corinthian school 70 miles east of Los Angeles. Courtright and Jackl are members of the Debt Collective, a diverse group of students, mostly from Corinthian, who've been tweeting, protesting, and, in some cases, refusing to repay their loans.
The Education Department can forgive students' debts if they can't complete their program because their school closes. The government has said that voiding the loans for students enrolled at Corinthian's closed campuses could cost U.S. taxpayers more than $200 million.
The thornier problem is how to deal with loans taken out by former students. The Debt Collective and other advocates have seized on an obscure part of federal law (PDF) that says students' debts can be forgiven in certain cases of school misconduct. Speaking at a conference in late April, Secretary of Education Arne Duncan said there had been only a handful of such cases in the past 15 years, "so we don't have a lot of practice on this." The department has said it will consider discharging the debt of students who can show they were misled by Corinthian's marketing. So far it's received about 1,000 claims. Agency spokeswoman Denise Horn said in an e-mail that "while no final decisions have been made about how debt relief will work, we will make that as easy as possible for students." Corinthian's bankruptcy attorney didn't respond to requests for comment.
Consumer advocates, labor groups, and more than 78,000 individuals have signed letters to the department (PDF) saying a case-by-case approach doesn't match the scale of the problem. Some in Washington agree: In an April 27 letter to Duncan (PDF), six Senate Democrats including Elizabeth Warren asked the agency to grant eligibility for loan discharge to "hundreds of thousands" of students who attended Corinthian's schools since 2009. The Debt Collective canceled a meeting with department officials in early May after congressional staffers told them the agency wasn't considering large-scale loan relief, Courtright says.
Now that students have their own committee, they are "a force to be reckoned with in this bankruptcy, whether it's with the Department of Education or any other interested parties," says Robbin Itkin, a lawyer at Los Angeles firm Liner. She represented season ticket holders in the 2011 bankruptcy of the Los Angeles Dodgers and has been retained by a landlord who's an unsecured creditor in the Corinthian bankruptcy.
The school had only $19.2 million in assets when it filed for bankruptcy, making it "doubtful there will ever be enough money in the estate to make the students whole," says Scott Gautier, a bankruptcy lawyer at Robins Kaplan who's part of a team representing the students. He says the student committee will soon ask the court to order an automatic stay that puts all the debts on hold so the court can decide who's responsible for repaying the federal loans. "Our premise is that if in fact there was a pattern and scheme of misrepresentation, is this really an obligation of Corinthian to return this money to the government?" says Gautier.
Corinthian may provide a test case for how to deal with federal student debt in a bankruptcy. The school's demise is the largest collapse of a for-profit college, but others have closed campuses recently and face investigations. "The beauty of this is now you have a voice of students, with competent counsel, to figure out how to resolve these issues," Itkin says. "It goes beyond this particular case."
The bottom line: Hundreds of thousands of Corinthian students are represented in the school's bankruptcy proceedings.
Before it's here, it's on the Bloomberg Terminal.
LEARN MORE