Loews CEO Tisch Sees New 'Cover Girl' Joining Gangbuster Hotels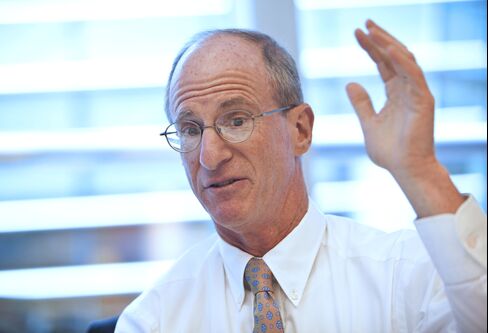 Loews Corp. Chief Executive Officer Jim Tisch, who has overseen a share decline in the past year as energy subsidiaries faltered, said those units will again have a time to shine and help his company rebound.
Tisch featured the hotel operation on the front of New York-based Loews's annual report for 2014, a year in which the stock slumped for the company's publicly traded subsidiaries. Insurer CNA Financial Corp. was pressured as low interest rates squeezed income in the bond portfolio. Boardwalk Pipeline Partners LP and Diamond Offshore Drilling Inc. were hurt by a decline in energy prices.
"While Loews hotels may be our proverbial cover girl of this year, let me assure you that we have great confidence in the long-term prospects of each of our subsidiaries," he said Thursday at a conference held by Sanford C. Bernstein & Co.
Tisch reiterated his view that "trouble is opportunity" for Diamond Offshore, which has slumped about 17 percent this year after plunging 36 percent in 2014. Owners of rigs may be pressured by lenders to sell, which could give Diamond Offshore the chance to add assets at attractive prices, he has said.
CNA has improved underwriting margins in recent years. Tisch said the commercial insurance industry is less vulnerable to price declines than in prior eras because competitors such as Jay Fishman's Travelers Cos. and John Finnegan's Chubb Corp. have returned billions of dollars to shareholders rather than chase new business on unfavorable terms.
The hotel business has been expanding through the acquisition of properties in markets including San Francisco, Chicago and Orlando, Florida. Kirk Kinsell, formerly an executive at InterContinental Hotels Group Plc, joined this year as CEO of Loews's lodging unit.
'Going Gangbusters'
"These properties continue to have a very positive effect on the hotel company's results, especially our newest hotel in Orlando, the 1,800-room Cabana Bay Beach Resort, which has been going gangbusters since it opened a year ago," he said. "It's a trend we hope will continue, which is why, even though it's our smallest subsidiary, we featured the company on the cover of our most recent annual report."
Loews slipped 0.8 percent to $39.90 at 10:15 a.m. in New York, extending its drop to 7.8 percent in the past 12 months.
Before it's here, it's on the Bloomberg Terminal.
LEARN MORE