China Reforms Head Down Path Littered With Crisis Casualties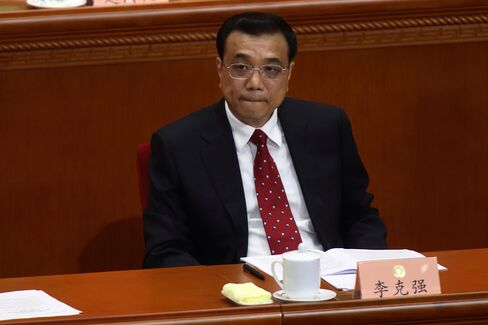 More than three decades after Deng Xiaoping led Communist China down the path of economic liberalization, its current-day leaders are taking the nation into what may be the trickiest reform stage yet.
China's next reform wave focuses on freeing up interest rates, allowing wider currency moves, and loosening restrictions on international money flows. Get it right, and China emerges as a more efficient economy where money gets to its most productive areas. The flip-side: a trail of crises from Latin America to Europe illustrates what can go wrong.
"History shows that if China prematurely opens the capital account before properly sequencing in other reforms the results could be disastrous for financial stability and longer-run growth prospects," said Kevin Gallagher, an associate professor of international relations at Boston University who co-wrote a paper on China's cross-border capital deregulation. "I worry that they are forgetting the past."
The best sequencing would have China first free up its domestic financial sector and shift to using interest rates as the major tool to affect credit, according to Louis Kuijs, Royal Bank of Scotland Group Plc's chief China economist. Next, policy makers should allow greater currency flexibility, and then open the borders to capital flows, said Kuijs, who previously served as the World Bank's senior economist in Beijing.
Debt Mess
Rigid controls on how money flows in China spurred over investment, channeled money to bloated and inefficient state-owned firms and saw shadow banking balloon. The result is a debt pile estimated at 282 percent of gross domestic product and inefficiencies that threaten to derail China's quest to become a high-income country.
The challenge facing Premier Li Keqiang as he grapples with that legacy by tearing away restrictions on capital is that by doing so he's also weakening buffers that shielded China in the past. And he's pursuing reforms at a time of slowing growth, forcing a shift to stimulus in recent weeks.
Developments this month exemplify the phrase used to describe Deng's modernization campaign -- "crossing the river by feeling the stones." A zig-zag approach continues with reforming rates, the currency and the capital account.
Policy makers gave banks greater leeway to set their own deposit rates, a step that would lessen repression of savers' returns and bring China nearer to a system where borrowing costs dominate monetary policy.
Patchwork Reforms
Later, reports showed the central bank told banks to limit their use of that extra room to raise deposit rates. The People's Bank of China also gave instructions to lenders to keep funding local government projects, even if some borrowers couldn't meet payments.
With these domestic reforms still a work-in-progress, it's not yet clear how quickly and expansively China will move on lifting capital-flow limits. Yet one thing is certain: China wants to have its yuan deemed an official currency by the International Monetary Fund. Winning that status this year may involve further commitments to deregulate.
China still limits the currency's daily moves, while the amount of foreign cash investors, citizens and companies can move in and out is tightly controlled.
Freeing Funds
The latest step in capital-account opening was taken May 22, when Chinese and Hong Kong regulators gave the green light to a cross border sale of bond, stock and other funds from July 1 with an initial quota of 300 billion yuan ($48 billion) in each direction. That move came six months after a new trading link between the Hong Kong and Shanghai bourses to let foreign investors buy Chinese stocks.
Regulators also are planning to give wealthy individuals more freedom to put their money abroad. Under a trial program, people with net assets of at least 1 million yuan in cities including Shanghai and Shenzhen will be able to invest overseas, according to a Securities Times report this week.
As it navigates reforms, China will continue to move slowly and cautiously, said Andrew Batson, China research director at Beijing-based consulting firm Gavekal Dragonomics.
"We should not assume that the end point of China's capital account liberalization will be the kind of completely unfettered capital flows you see in Hong Kong or the U.S.," said Batson. "The end point is likely to be a much more conservative position."
Next Steps
Possible next steps may include allowing foreign investors to buy more Chinese bonds, according to Kuijs of RBS. A move to make interest rates the key monetary policy tool is unlikely in the near term, he said.
There are few examples of countries that successfully opened capital borders without a glitch.
A study by Boston University points to Japan as a model. It took 40 years -- from the 1960s to 1990s -- to complete big reforms to its exchange rate, interest rates and financial sector, before a bubble later crashed the economy. Countries including Brazil and South Korea had to reintroduce restrictions to cope with volatile capital flows.
"China has learned from others' experience that there are risks from capital-account opening," said Daniel Rosen, a partner at Rhodium Group, a New York-based economic research house. "But it has learned from its own experience that there are severe risks from delaying capital account opening as well. Today, the risks of staying closed outweigh the risks of opening."
Reform Imperative
Those risks include more excess investment, more miss-allocation of capital, more suppression of household wealth, and more debt that one day will need to be repaid.
China's reform blueprint is unambiguous in its ambition to boost the market's role in the economy. The doubt centers around the pace of reform and whether China can escape the pitfalls of history as it opens up.
"This has been a long-standing debate: should emerging markets opt for 'cold turkey' or 'gradualist' approach. We know that Russia has taken the former path while China has taken the latter," said Stephen Jen, co-founder of SLJ Macro Partners LLP in London and a former IMF economist. "I think China is very pleased with its 'gradualist' approach."
Before it's here, it's on the Bloomberg Terminal.
LEARN MORE