Norway Wealth Fund Caught in Political Crossfire Risking Returns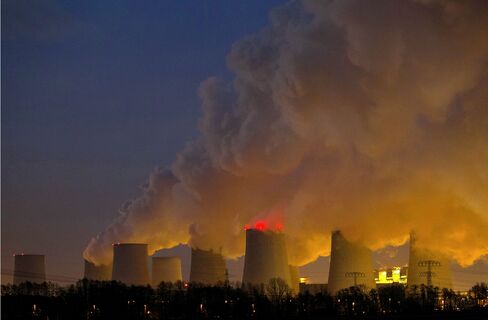 As Norway turns its $890 billion sovereign wealth fund into an increasingly political instrument, some government lawmakers are warning the approach comes at a cost.
Parliament this week made the fund an active tool in its fossil fuel agenda as lawmakers agreed to limit coal-related holdings. But the decision, which could trigger $4.5 billion in divestments, is now being questioned for its potential to sour relations with countries housing coal companies, such as China.
"I can't see into a crystal ball, but I'm sure that some day, some countries will say 'no thank you' to investments," said Tom E.B. Holthe, a lawmaker in the ruling Progress Party who sits on the parliamentary finance committee.
The decision was hailed as a watershed moment by its supporters, who say it has the potential to pave the way for more such restrictions. A unanimous parliament agreed on the coal ban after the Conservative-led government backed away from objections of undue interference. The fund is already subject to limits on investing in tobacco firms and some arms manufacturers.
"We've crossed an important line declaring the fund a climate policy vehicle," said Rasmus Hansson, a lawmaker for the Green Party, whose first move when entering parliament in 2013 was to propose coal divestments. "Now there's no logical reason not to pull out of tar sands and other" environmentally harmful investments, he said.
Smaller Returns
While the fund said on Wednesday it would follow the mandate the government hands out, advisers are now warning that increased interference puts its main mission of generating a minimum return at risk.
"We are happy that it came from a broad political consensus," Petter Johnsen, the fund's chief investment officer, said in an interview after a presentation Thursday. "That's important for the management of the fund. We get our mandate from the Ministry of Finance and we will get back in detail on how we will implement this."
The fund has repeatedly warned it faces smaller returns amid record-low interest rates. Its annual net return since 1998 is 4.1 percent, on average.
The motives behind banning coal investment have also been questioned. Norway is western Europe's biggest producer of oil and gas and could benefit from lower coal use. The government earlier this year injected 500 million kroner ($65 million) to support a geopolitically important coal mine on the arctic island of Svalbard.
Strong Line
Trine Skei Grande, head of the Liberal Party which supports the minority government, said last year that "to use the Norwegian oil fund to withdraw from coal is only a way of selling more Norwegian gas."
The fund is the biggest investor yet to turn its back on coal. Others, including Stanford University as well as pension funds such as KLP and the Church of England, have also pledged to reduce or scrap such holdings.
Norway's main opposition party, Labor, which helped lead the coal divestment push, said the latest restrictions represent a natural progression for managing the fund's risks.
There's still a "strong line" between the fund's mandate, set by the government, and its day-to-day management, said Labor lawmaker Torstein Tvedt Solberg.
Before it's here, it's on the Bloomberg Terminal.
LEARN MORE