FIFA Extraditions Test System Haunted by Polanski Failure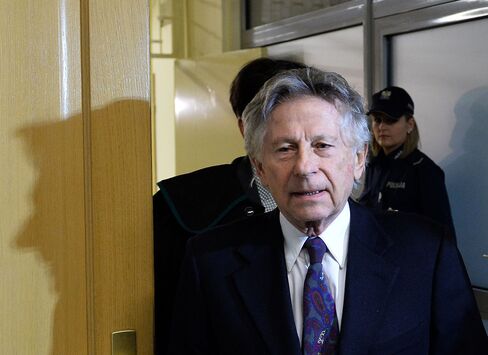 In a show of international team work, Swiss cops arrested seven FIFA executives and swooped down on the organization's Zurich headquarters as part of a U.S.-led probe into soccer corruption.
Six of the officials are contesting their extradition to the U.S. Past cases involving film director Roman Polanski and Glencore founder Marc Rich show that U.S. extradition requests may not be the equivalent of shooting at an open goal, lawyers said.
The extradition treaty between Switzerland and the U.S. "has been fraught with tension," said Kyle Phillips, a London-based criminal lawyer at Slater and Gordon LLP. And "ultimately, the decision on whether or not to extradite is subject to judicial scrutiny," said Jasvinder Nakhwal, a lawyer at London-based Peters & Peters Solicitors LLP.
In what may be the biggest sporting scandal ever, Swiss police raided the luxury Baur au Lac hotel in Zurich at dawn Wednesday and arrested seven FIFA officials. Two former soccer executives were also charged. In New York, the Justice Department vowed more arrests and to widen its investigation into racketeering, wire fraud and money laundering.
Given the worldwide publicity around Wednesday's FIFA arrests, it "is extremely unlikely" that the Swiss authorities will block extradition, Phillips said.
Still, the extradition process is likely to be an "an almighty battle" that will take a long time, said Thomas Garner, a lawyer at Gherson in London.
Oscar Winner
Following nearly a year of wrangling, the Swiss government refused a U.S. request to turn over Polanski in 2010. It had held the Oscar-winner under house arrest while it reviewed documents pertaining to a three-decade old sex scandal in California.
The Alpine nation also rejected a U.S. request to return renowned commodities trader Rich in 1986 to face tax evasion charges on the basis that it wasn't a crime in Switzerland where he lived.
Six of the seven soccer officials arrested by the Swiss will contest their extradition, the nation's Federal Office of Justice said in a statement. The U.S. now has 40 days to submit formal extradition requests, it said.
One of the seven said they would agree to a simplified extradition, the FOJ said. If that process is approved by the FOJ, then the individual can be handed over to the U.S. within a few days.
Unsealed Indictment
U.S. prosecutors lifted the lid on alleged corruption involving FIFA on Wednesday, unsealing an indictment charging 14 people, as well as guilty pleas by four others that detail "rampant" corruption dating to 1991.
Those charged include the current and former president of the confederation that oversees North and Central American soccer, Jeffrey Webb of the Cayman Islands, and Jack Warner of Trinidad and Tobago.
Hours earlier, Swiss authorities arrested FIFA executives and searched the organization's headquarters in a series of dawn raids in Zurich. They later seized documents at FIFA's nearby offices, saying they were examining possible crimes related to selecting Russia to host the 2018 World Cup and Qatar for 2022.
"This was coordinated -- it certainly wasn't by chance that it all happened on the same day," said Ingrid Ryser, spokeswoman for the Federal Office of Justice.
Elsewhere in Europe, extradition to the U.S. is also rarely simple with myriad legal options available to delay the process, which can take years.
Politically Motivated
In April, an Austrian court refused to extradite Ukrainian businessman Dmitry Firtash on corruption charges saying the request was in all likelihood politically motivated.
"The victory by Firtash was described as a scathing rebuke of the U.S. Justice and State Departments by a European ally," Garner said.
American prosecutors tend to get their way in U.K. requests -- even though the process can also take months. Between 2004 and 2011, the U.S. made 130 extradition requests to the U.K, according to a 2011 report to the British Parliament. Only seven of those were thrown out by the courts and none were refused by the U.K. government.
Navinder Singh Sarao is currently detained in a London jail pending his extradition fight to the U.S. where he faces 22 charges of fraud and market manipulation. Sarao's lawyer said last week he expects the matter to continue into next year.
"The U.S. has gained a deserved reputation as one of the world's toughest prosecutors of economic crimes," according to Garner. "We've seen the U.S. take an incredibly pro-active stance in relation to extradition, and indeed there have been a large number of cases in which the offenses in question have demonstrated an often tenuous link to the U.S."
Before it's here, it's on the Bloomberg Terminal.
LEARN MORE