Portugal Gender-Equality Challenge Showcased by Vaz Exception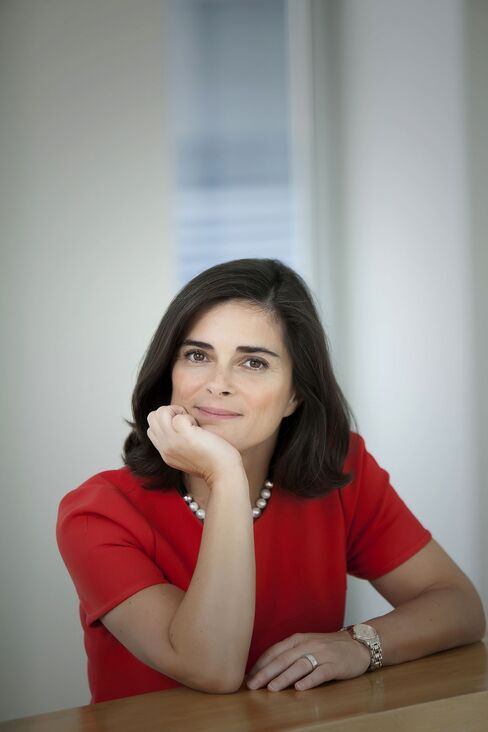 Isabel Vaz, who navigated Portuguese health-care company Luz Saude SA through the collapse of Banco Espirito Santo SA, is one of only three women chief executive officers of publicly traded companies in the country.
Luz Saude, whose 18 hospitals, clinics and nursing homes make it Portugal's biggest private health-care provider, was part of the family-owned Espirito Santo group that also controlled the collapsed lender.
Vaz's role as one of the few women CEOs of listed companies is evidence of how far Portugal has to go in gender equality. Women accounted for 42.3 percent of the workforce in Portugal in 2014, but only 6 percent had a leadership role at its 500 biggest companies, according to a study published in March by business research company Informa D&B. The government is working on getting publicly traded companies to ensure that 30 percent of board members are women by end-2018.
"At the rate the percentage of women as board members is growing now, it will take 31 years to get 40 percent of women board members," Secretary of State for Parliamentary Affairs and Equality Teresa Morais said in an interview. "If you think that's normal, I disagree."
There are no women CEOs at companies in the country's benchmark stock exchange index PSI-20 after Ana Maria Fernandes, CEO of EDP Renovaveis SA, was replaced in 2012.
Portugal does better in government. Women represented 35 percent of government nominations between Jan. 2014 and Feb. 2015, according to official numbers from the government.
Portugal has named its first female ministers for Internal Affairs, Anabela Miranda Rodrigues, and Agriculture, Assuncao Cristas. They joined Finance Minister Maria Luis Albuquerque and Justice Minister Paula Teixeira da Cruz.
'No Quotas'
So for the first time in the country's history, there's an all-women ensemble presiding over ministries situated in Lisbon's Praca do Comercio and overlooking the river Tagus, which started housing government bureaus and port authority offices after the 1755 earthquake. The president of the Portuguese parliament, Maria da Assuncao Andrade Esteves, is also a woman.
In spite of the lack of adequate representation of women in leadership positions in business, Vaz, a 49-year-old mother of two, said she has never felt discriminated, joking that for every sexist remark she has heard about women she has one about men.
The CEO, a chemical engineer and the daughter of a physician, says she is against quotas for women, adding that such inequality won't last.
"It's a question of time," she said. "Gender diversity is good for companies."
Before it's here, it's on the Bloomberg Terminal.
LEARN MORE