Geek Website Lures Another Suitor After Bid From Hot Topic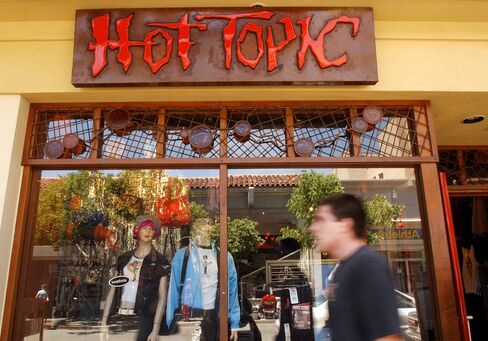 Geeknet Inc., an e-commerce company that sells Star Trek pajamas and R2-D2 trash cans, is in the un-nerdlike position of attracting multiple suitors.
After agreeing to an acquisition by Hot Topic Inc. earlier this week, Geeknet said on Wednesday that a second bidder has emerged. The latest suitor, which the company didn't identify, made an unsolicited offer of $20 a share. That compares with the $17.50-a-share Hot Topic deal, which would value the Fairfax, Virginia-based company at about $122 million, including $37 million in cash and equivalents.
The bidding war is another signal that geek-chic style is becoming more mainstream. T-shirts and knickknacks that once would have gotten owners beaten up in the schoolyard are big business, helped by shows like "The Big Bang Theory" and hero worship of Silicon Valley entrepreneurs.
If Hot Topic wins the bid, it will add to its selection of products influenced by music and popular culture. The mall-based retailer was purchased by New York-based private-equity firm Sycamore Partners in 2013 for about $533.5 million.
Shares of Geeknet, which runs the Thinkgeek site, rose 9.6 percent to $18.64 at the close in New York. The stock had already more than doubled after the Hot Topic deal was announced.
Before it's here, it's on the Bloomberg Terminal.
LEARN MORE