Carney Plan to Cut BOE Decision Frequency Proposed to Parliament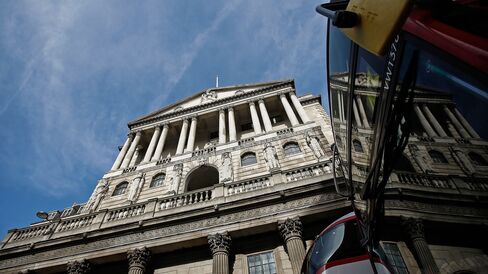 Mark Carney's plans to move the Bank of England to a Federal Reserve-style decision schedule received the backing of Prime Minister David Cameron, who proposed a law enshrining the changes on Wednesday.
A Bank of England Bill seeks the implementation of the Warsh Review, which was published last year and recommended that the Monetary Policy Committee meet eight times a year instead of 12. The proposed law, unveiled by the government at the State Opening of Parliament by Queen Elizabeth II, will also put Deputy Governor Minouche Shafik on the BOE's Court, its governing body, and the Financial Policy Committee.
The proposed legislation gives Carney the go-ahead to cut the number of times the MPC meets starting in 2016. The change was initially suggested by former Fed Board Governor Kevin Warsh, who conducted a review of the MPC's transparency practices and procedures. The European Central Bank changed its schedule to eight meetings a year at the start of 2015.
At the BOE, officials will speed up publishing the record of gatherings, with minutes and the quarterly Inflation Report released alongside decisions starting in August. The BOE also plans for transcripts to be released with an eight-year lag.
While the new policy communication format won't start until August, the BOE is running internal trials for its June meeting. As part of that, officials are gathering Wednesday for their "Pre-MPC" meeting to be briefed by staff on economic developments.
Since the global financial crisis of 2008, central banks around the world have signed up to even greater transparency. The Fed has adopted an inflation goal, produced more explicit economic forecasts, begun regular press conferences by the chair and released the expectations of officials for the appropriate path of interest rates. A number of institutions have adopted forms of so-called forward guidance to shape the thinking of investors.
Before it's here, it's on the Bloomberg Terminal.
LEARN MORE