Altice's Drahi Says 'We Weren't Ready' for Time Warner Cable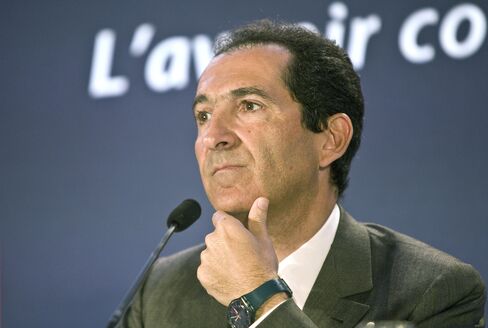 Patrick Drahi, the European telecommunications tycoon venturing into the U.S., said his company Altice SA didn't bid for Time Warner Cable Inc. because it wasn't ready for an acquisition of that size.
After meeting with Time Warner Cable Chief Executive Robert Marcus to discuss a deal, Drahi decided against rushing into an acquisition because Altice didn't immediately have the scope to manage and absorb it, the 51-year-old French billionaire told a hearing at France's National Assembly Wednesday. Drahi said he had backing from lenders to finance a transaction.
"We didn't see things to the next level after the press talked about our exchanges with Time Warner Cable because we weren't ready," Drahi said. "Yes we make quick choices and we're ambitious, but I won't do bulimic growth and risk the future of my company, which is also the future of my family."
After John Malone's Charter Communications Inc. agreed to buy the second-largest U.S. cable company for about $55 billion, Drahi said he plans to instead build his U.S. footprint by seeking to acquire a few smaller cable operators. Altice will look at assets that the combined Charter and Time Warner may decide to divest, Drahi said.
Altice, the French-Israeli tycoon's holding company, agreed to acquire control of Suddenlink Communications on May 20 in a surprise deal worth $9.1 billion.
"We're growing fast and interest rates are low -- we have a very big capacity to do more deals, and we have an open highway in the U.S.," Drahi said. "If I buy five small operators, I can be as big as Time Warner Cable."
Before it's here, it's on the Bloomberg Terminal.
LEARN MORE