Von Neipperg Acquires Stake in South Africa's Capaia Wines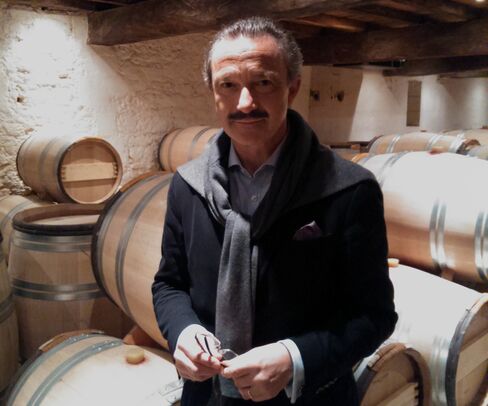 Stephan von Neipperg, owner of Chateau Canon la Gaffeliere and La Mondotte in Bordeaux's Saint Emilion region, has acquired a stake in Capaia Wines Ltd. in South Africa's New Philadelphia district north of Cape Town.
The move builds on the consultancy role he has played at the wine estate since 2005 and enables him to bring marketing expertise to the vineyard, which was bought by the von Essen family in 1997, according to an e-mailed statement.
The estate, which includes 58 hectares (143 acres) of vines, produces a Capaia One blend of Bordeaux-style merlot, cabernet franc, cabernet sauvignon and petit verdot red grapes combined with syrah, as well as a red merlot-cabernet blend and a white sauvignon blanc.
The Capaia Wines estate is located on clay-schist slopes near Durbanville, 30 kilometers (19 miles) north of Cape Town and about 10 kilometers from the Atlantic coast.
Before it's here, it's on the Bloomberg Terminal.
LEARN MORE