The Dollar is Hitting an Eight-Year High Against the Yen
It's been a big day for the U.S. currency.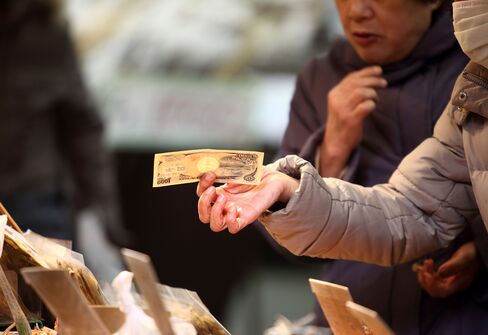 The U.S. dollar is making a big move higher, strengthening against all 16 major currencies on Tuesday.
Earlier the dollar hit a near eight-year high against the Japanese yen, which some are attributing to U.S. economic data that surprised to the upside and continued tensions in Greece.
Others are calling it more of a technical move. Here's what Bespoke Investment Group said in a morning note.
USDJPY is definitively breaking out. As we've mentioned before, the cross has a recent history of consolidations before rapid moves higher as the yen weakens... From an FX perspective, the cross now looks like a solid buy, and also suggests an FX-hedged position in Japanese equities might be profitable... For now this appears to be a purely technical breakout; we don't see a fundamental catalyst for the specific USDJPY cross to break out further.
Here's a look at today's move in the yen.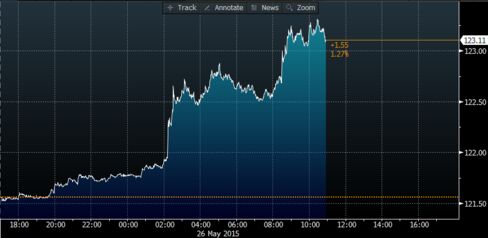 And here is a broader view, to see just how massive the move has been over the last few years. The yen has been weakening against the U.S. currency for four straight years, the longest such streak since at least 1972.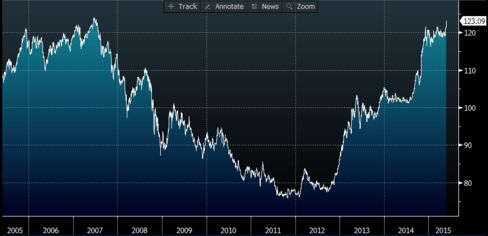 Before it's here, it's on the Bloomberg Terminal.
LEARN MORE