Taiwan Seeks Joint Development of South China Sea Resources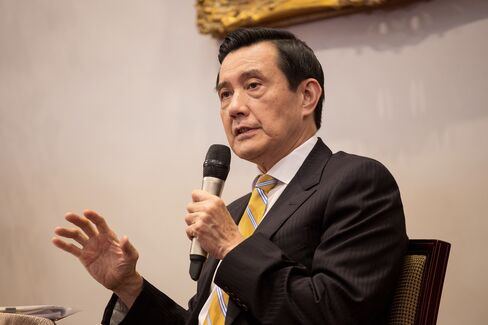 Taiwanese President Ma Ying-jeou urged joint development of resources in the contested South China Sea, where island-building by China and other claimants has fueled tensions.
Ma on Tuesday urged nations boarding the sea to set aside territorial claims and show restraint, presenting a South China Sea peace plan at a forum in Taipei. The proposal was modeled on one he unveiled regarding disputed areas of the adjacent East China Sea in 2012.
"Experience tells us that the only way to resolve disputes among South China Sea countries is to maintain an approach of reconciliation, cooperation and peace," Ma said. "Whether in the Taiwan Strait, East China Sea, or South China Sea, our approach is the same: to resolve disputes through peaceful means."
Taiwan, along with China, Brunei, Malaysia, the Philippines and Vietnam, claims part of the South China Sea, which is home to some of the world's busiest shipping lanes. Its overlapping claims with China date back to before 1949, when the two sides split after a civil war.
China and fellow claimants don't officially recognize Taiwan's government and it has not been involved in talks with Southeast Asian nations on a code of conduct in the waters.
Before it's here, it's on the Bloomberg Terminal.
LEARN MORE