British Airways Parent Gets Government Nod to Buy Aer Lingus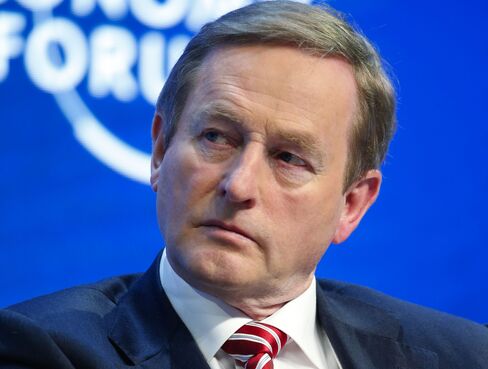 British Airways-parent IAG SA won backing from the Irish government to proceed with its 1.4 billion-euro ($1.52 billion) takeover of Aer Lingus Group Plc to enlarge the airline group and bolster its lucrative trans-Atlantic network.
IAG secured support after the group "provided additional information and certain commitments in relation to its proposal," according to a release on Tuesday evening following a cabinet meeting in Dublin.
IAG said it agreed with the independent directors of Aer Lingus on the offer, which consists of 2.50 euros in cash for each share, and 5 cents as a cash dividend. Lawmakers will debate the sale on Wednesday in Dublin, with previously skeptical members of the ruling coalition now backing the deal.
"We have very carefully considered all of the issues involved and have concluded that supporting IAG's offer is in the best interests of the airline," Irish Transport Minister Paschal Donohoe said in the statement. The Irish government holds a 25 percent stake.
Aer Lingus rose as much as 5 cents, or 2.3 percent, to
2.45 euros in Dublin, and traded at 2.44 euros as of 9:09 a.m. IAG rose as much as 2.1 percent in London.
Regained Footing
The deal comes three months after the state rejected the airline's indicative bid as it held out for more commitments on jobs and routes. IAG Chief Executive Officer Willie Walsh, who began his career as a pilot at Aer Lingus, went on a charm offensive to calm concerns and negotiate with government representatives. IAG said that Aer Lingus will retain its slots at Heathrow and will keep operating its key flights linking Ireland and the U.K. hub for at least seven years.
One key variable in clinching the deal remains Ryanair Holdings Plc, the Irish low-cost carrier that is Aer Lingus's largest shareholder after itself attempting several unsuccessful takeovers of the smaller local rival. IAG said its offer is conditional, among other things, on at least 90 percent of Aer Lingus shareholders accepting the bid.
Ryanair said that it has yet to receive an offer, and that it will consider any proposal on its merits. The company owns
29.8 percent of Aer Lingus.
In an interview with Bloomberg Television on Wednesday, Donohoe said he expected strong backing from parliament, in a vote tonight or tomorrow.
Backing Required
IAG has said it won't sell without a commitment from both the government and Ryanair. Ryanair Chief Financial Officer Neil Sorahan said in London on Tuesday that the company remains open to discussing an offer and relishes competition.
"We think Ryanair will now sell too," said Robin Byde, an analyst with Cantor Fitzgerald LP in Dublin. "Although the company has good access to finance for its large new aircraft orders, the additional cash would no doubt be welcome."
Adding Aer Lingus to IAG, known in full as International Consolidated Airlines Group, enlarges the group with a fourth component, after British Airways merged with Iberia of Spain and later added discount specialist Vueling. Walsh has managed to tighten the performance at the Spanish subsidiaries with thousands of job cuts and a more integrated route network.
Walsh managed to pull the Aer Lingus deal from the brink by highlighting the potential to create job and use Aer Lingus as a natural gateway on trans-Atlantic routes, the most profitable component of British Airways' business.
"This access to greater global scale will accelerate growth across our network, enhance Ireland's position as a natural gateway connecting Europe and North America, give Irish tourism access to major traffic flows and customer loyalty programs and provide better access for business interests and to cargo flows," Aer Lingus said in a separate statement.
Before it's here, it's on the Bloomberg Terminal.
LEARN MORE