Iran Puts Washington Post Journalist on Trial on Spy Charges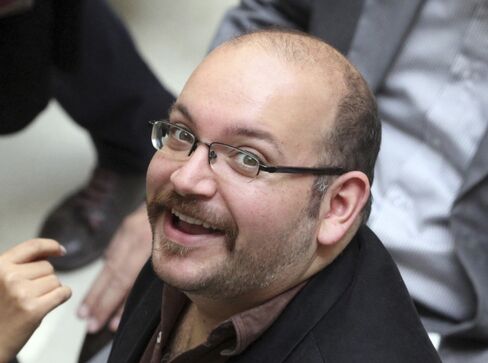 Iran began its closed trial of a Washington Post journalist it's been holding for 10 months on allegations he spied for the U.S. government.
The Revolutionary Court in Tehran, which presides over political and security matters, is hearing the government's case against Jason Rezaian, a Tehran-based reporter, who holds dual American and Iranian citizenship.
It lasted two hours and was adjourned with neither the accused nor his lawyer commenting to journalists, Mehr news agency said. No date was given for the next session, Islamic Republic News Agency said in a separate report.
The 39-year-old reporter faces four charges, including espionage and collaboration with a hostile government, the Post said last month. He is also accused of carrying out propaganda activities against Iran's political establishment, IRNA said, citing a spokesman for the judiciary.
The White House has dismissed any espionage charges against Rezaian as "absurd" and called for his release. His family has also repeatedly rejected the charges.
In a statement Monday, Washington Post Executive Editor Martin Baron said neither Rezaian's mother nor his Iranian journalist wife, Yeganeh Salehi, who faces related charges, were permitted to attend the trial. The Post received no reply to its request to send a senior editor to Tehran for the trial, he said.
Rezaian was arrested in July along with Salehi, who was later released on bail, and two others, including a freelance photographer. He began reporting and writing from Tehran as a freelancer, and has been with the Post since 2012.
Before it's here, it's on the Bloomberg Terminal.
LEARN MORE