FTSE Includes China Shares in Transitional Emerging Indexes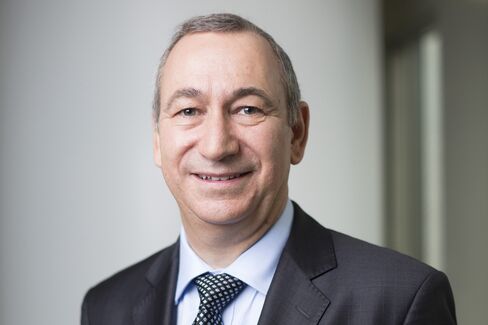 FTSE Group will include China's stocks in two new emerging-market indexes, laying the groundwork to include the world's best-performing equities in benchmarks tracked by international money managers.
The move is transitional before the London-based index provider ultimately adds mainland shares, according to a statement released at a briefing in Hong Kong. The initial weighting in the FTSE Emerging Markets China A Inclusion Indexes will be around 5 percent and increased to 32 percent over time, it said.
"The China domestic market is opening up to international investors but it will take several years for all of these investors to gain access to China's capital markets," Mark Makepeace, chief executive of FTSE Russell, said in the statement. "The transition to include A shares in global portfolios is now beginning and we will support this transition while ensuring that all users of our global benchmarks have sufficient time to manage the change."
FTSE is due to make a decision on whether yuan-denominated shares will be added to its global indexes during a September review. MSCI Inc., whose indexes are more widely tracked by global fund managers, will decide next month.
MSCI's proposal last year to include A shares was met with a cool reception from global investors. Since then, authorities have expanded investment quotas and introduced an exchange link between Shanghai and Hong Kong that offers money managers unprecedented access to mainland equities.
World Beater
FTSE's new gauges will be called FTSE Emerging Markets China A Inclusion Indexes, with one for all-cap stocks and the other for large and mid-cap shares.
China's benchmark Shanghai Composite Index has surged 142 percent in the past year, the most among 93 global indexes tracked by Bloomberg, on speculation the central bank will add to three interest cuts to bolster growth.
Templeton Emerging Markets Group's Mark Mobius, who was against inclusion as recently as March, became the latest convert this month, saying his funds are now buying China's shares. Five of nine global investors interviewed by Bloomberg this month said mainland shares are now ready for MSCI's global indexes after getting rejected last June.
Before it's here, it's on the Bloomberg Terminal.
LEARN MORE