Ancient Sacred Marriage Rite Revealed by Seal Found in Israel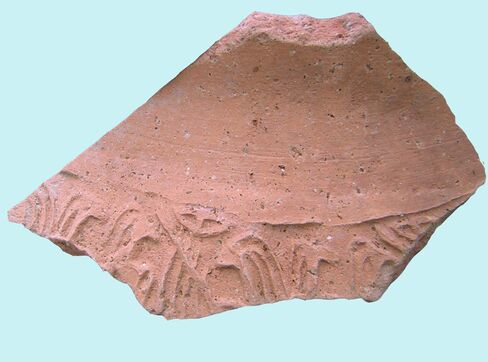 A 5,000-year-old clay fragment showing women playing what appear to be lyres backs up the notion that ancient peoples performed "sacred marriages" to boost the fertility of the land, Israeli researchers say.
The researchers' new interpretation of the artifact, found in northern Israel in the 1970s, supports the idea that ceremonies involving a symbolic union between a king and a goddess took place, said Yitzhak Paz, an archaeologist for Israel's Antiquities Authority.
Paz said archaeologists were going through older finds when they realized that the fragment, which was part of a jar that held wine or olive oil, was unique and the first found in Israel to depict a musical scene.
The fragment shows the impression of a seal that depicts three female figures, two standing and one sitting. Given that researchers believe the sacred marriage ceremony included music and dancing, it was possible to make connection between the find and the ritual, Paz said.
"This is the first time it is definitely possible to identify a figure playing an instrument on a seal impression," dating from the early Bronze Age, the Antiquities Authority said in an e-mailed statement.
Other seal impressions from Israel show dancing and feasting scenes where female and male figures face each other "in the rite just before their sexual encounter" that marks the culmination of the sacred marriage ceremony, the statement said.
Before it's here, it's on the Bloomberg Terminal.
LEARN MORE