Alberta Home Prices to Fall for First Time in CMHC Report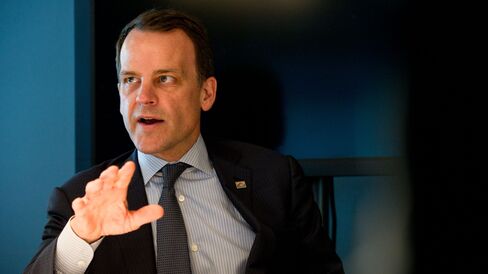 Canada's housing agency is expecting home values to fall in Alberta over the next two years as the impact of lower oil prices weigh on the energy-reliant province.
Canada Mortgage & Housing Corp. will provide the forecast in its second quarter housing market outlook, to be released at 8:15 a.m. Monday, the first time it's predicting lower Alberta home prices in the current cycle. The report also gives a two-year forecast of housing starts, sales, and other economic indicators for the nation.
"For the first time we will be projecting lower prices in Alberta," Evan Siddall, chief executive officer of the Ottawa-based government agency, said at Bloomberg's Toronto office Friday. "We do project over the near term, this year and next year, house prices to fall." He declined to provide further details.
Alberta has been battered by the 44 percent drop in crude oil since June with companies shuttering projects and firing workers, weighing on home sales and prices.
Prices in Calgary, Alberta's biggest city, dipped 1.5 percent to C$448,200 ($364,686) in April from November, according to the Canadian Real Estate Association, though they're still up 2.2 percent from the same month a year ago. Housing sales fell the most on record in December and January, and declined 28 percent in April from the prior year, CREA said.
Before it's here, it's on the Bloomberg Terminal.
LEARN MORE