U.K. Coroner Probe in Death of Russian Whistle-Blower Stepped Up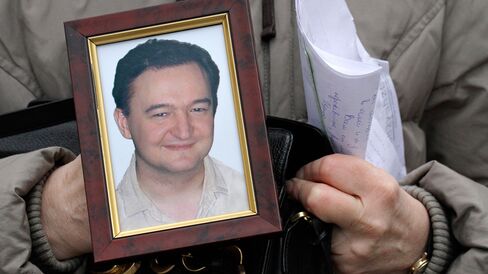 A U.K. coroner asked for more tests over the death of a Russian who'd provided information on a $230 million tax fraud in Russia allegedly carried out by officials.
Coroner Richard Travers asked for additional work after a May 18 hearing preceding an inquest to determine the cause of death, Surrey police spokeswoman Lorraine Kerswill said by e-mail. U.K. media reported that traces of a rare Chinese poisonous plant were found in Alexander Perepilichnyy's stomach, citing evidence submitted to the coroner.
An inquest will be held in September to allow further investigation, the police said. Perepilichnyy died at age 44 outside his home in Surrey, near London, in November 2012.
Perepilichnyy was assisting a Swiss money-laundering probe opened on request from London-based Hermitage Capital Management Ltd, the first criminal investigation outside Russia linked to the 2009 death of lawyer Sergei Magnitsky in a Moscow prison. Magnitsky, a Russian tax attorney, said he was abused and denied medical care to force him to withdraw tax-fraud allegations.
U.K.-Russia ties soured to their worst since the Cold War after dissident Russian agent Alexander Litvinenko was killed by radioactive polonium in 2006 in London. Before he died, Litvinenko blamed Russian President Vladimir Putin for ordering his assassination, an accusation denied by the Kremlin.
Hermitage, once Russia's biggest foreign investor, lobbied successfully for U.S. visa bans and asset freezes targeting Russian officials it says were responsible for Magnitsky's death. Hermitage founder William Browder said by e-mail that he'd always believed Perepilichnyy was murdered by poison and that British police were trying to avoid an international scandal by saying it wasn't suspicious.
Surrey police didn't comment immediately.
Before it's here, it's on the Bloomberg Terminal.
LEARN MORE