Silk Road's Regretful Dread Pirate Seeks Mercy From Judge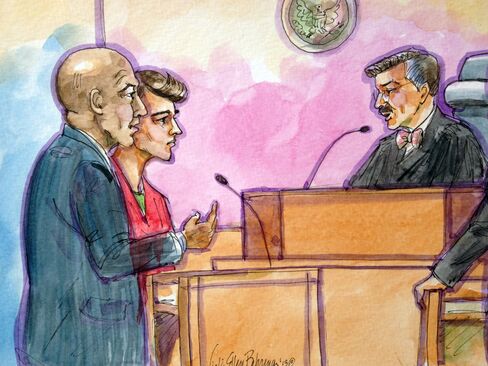 The man convicted of running the Silk Road online drug marketplace as the Dread Pirate Roberts asked a judge to spare him from life in prison, calling the website a "naïve and costly idea" that has ruined his life.
Ross Ulbricht, 31, expressed regret in a letter to the Manhattan federal judge who will sentence him May 29. Ulbricht faces a mandatory minimum of 20 years in prison and a maximum of life.
"Silk Road was supposed to be about giving people the freedom to make their own choices, to pursue their own happiness, however they individually saw fit," Ulbricht told U.S. District Judge Katherine Forrest in the two-page letter Friday. "What it turned into was, in part, a convenient way for people to satisfy their drug addictions."
A jury found Ulbricht guilty in February of all seven criminal charges against him, including conspiracy and trafficking drugs on the Internet.
Ulbricht claimed in his trial that he started the site, where users could buy an array of illegal drugs and computer hacking tools anonymously, paying in bitcoins, as an "economic experiment." He said he passed control of the site to someone else after a few months. Ulbricht's lawyer said he will appeal.
Ulbricht's online name was taken from a character in the 1987 film "The Princess Bride," prosecutors said.
"In creating Silk Road, I ruined my life and destroyed my future," Ulbricht, who has a bachelor's degree in physics and a master's in material sciences, told Forrest. "I could have done so much more with my life. I see that now, but it is too late."
Ulbricht, who has been in U.S. custody since his arrest in October 2013, asked Forrest to give him a sentence that will leave him "a light at the end of the tunnel."
"Even now I understand what a terrible mistake I made," he said. "I've had my youth, and I know you must take away my middle years, but please leave me my old age."
The case is U.S. v. Ulbricht, 14-cr-00068, U.S. District Court, Southern District of New York (Manhattan).
Before it's here, it's on the Bloomberg Terminal.
LEARN MORE