Alignvest Seeks to Raise $102 Million in IPO of Takeover Firm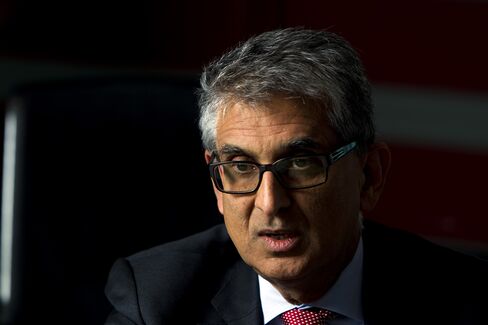 Alignvest Management Corp., a Toronto-based alternative-investment firm, is seeking to raise C$125 million ($102 million) in an initial public offering of a company it created to make acquisitions.
Alignvest Acquisition Corp. plans to sell restricted voting units for C$10 apiece for the special purpose acquisition corporation, or SPAC, the firm said Friday in a statement. Alignvest is the sponsor of the SPAC, which is designed to acquire one or more businesses or assets within a specified period of time.
The acquisition company's board includes former Goldman Sachs Group Inc. banker Timothy Hodgson, an Alignvest managing partner and one-time special adviser to former Bank of Canada Governor Mark Carney; Magna International Inc. Chief Executive Officer Donald Walker; and former Rogers Communications Inc. CEO Nadir Mohamed, who's Alignvest's vice chairman. Bonnie Brooks, vice chairman of Hudson's Bay Co.; Reza Satchu, Alignvest's co-founder and CEO of the acquisition corporation; and Razor Suleman, founder and former CEO of Achievers Inc. are also members.
Alignvest was formed in 2011 and has raised equity and investment capital from private family offices and institutions. The IPO is being led by Toronto-Dominion Bank and Cantor Fitzgerald & Co.
Alignvest is Canada's third SPAC to turn to public markets. Dundee Acquisition Ltd. raised C$100 million in an April IPO, while NFOR Acquisition Corp.'s C$200 million sale, backed by former GMP Capital Inc. investment banker Neil Selfe, is expected to be completed this month.
Before it's here, it's on the Bloomberg Terminal.
LEARN MORE