Trinity Mirror Must Pay $1.9 Million Over Phone Hacking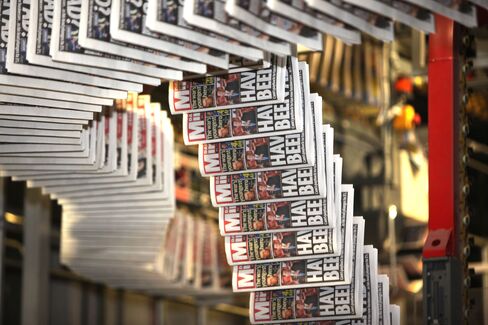 Trinity Mirror Plc must pay 1.2 million pounds ($1.9 million) to eight celebrities after a London judge said that there was "substantial" phone hacking at the company's newspapers.
Former England soccer star Paul Gascoigne will receive 188,000 pounds in damages while actress Sadie Frost will get 260,000 pounds, Judge George Mann said at a court hearing Thursday.
"Most if not all had their phones hacked twice a day for a period of years," Mann said.
The award may be the first civil damages decision in any phone-hacking claim since the scandal was triggered by allegations made against News Corp. newspapers almost a decade ago. New York-based News Corp. avoided a civil trial by settling hundreds of lawsuits filed by celebrities, athletes and politicians.
Today's decision will see more than two dozen celebrities, including Hugh Grant, press ahead with their claims against London-based Trinity Mirror, which publishes the Daily and Sunday Mirror.
Mann found that hacking at the newspapers "was widespread, institutionalized and long standing," James Heath, a lawyer representing the victims, said in a statement.
"He found there to be intrusion into the private lives of the claimants, which ranged from 'serious' to 'enormous,'" Heath said.
Trinity Mirror said in a statement that legal process was taking longer than anticipated and that it had set aside another 16 million pounds to deal with phone hacking in addition to the 12 million pounds provided in 2014.
"However, our initial view of the lengthy judgment is that the basis used for calculating damages is incorrect and we are therefore considering whether to seek permission to appeal," the company said.
(An earlier version of the story corrected the amount of compensation to Sadie Frost.)
Before it's here, it's on the Bloomberg Terminal.
LEARN MORE