Park Nominates Justice Minister as South Korea's Latest Premier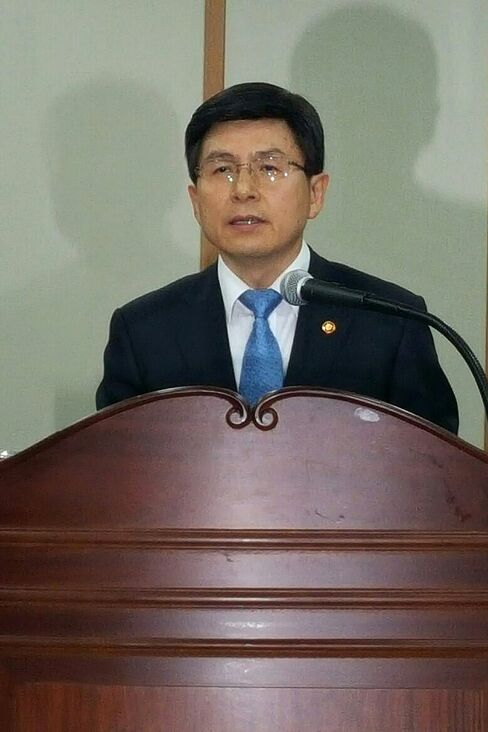 South Korean President Park Geun Hye nominated Justice Minister Hwang Kyo Ahn as the country's latest prime minister after the previous premier resigned over bribery allegations.
Hwang would be South Korea's third prime minister since Park took office in February 2013 if he survives a confirmation hearing in the National Assembly. The second premier, Lee Wan Koo, stepped down on April 27 after being accused of taking money from a local businessman when he was running for parliamentary election in 2013. Lee denied the charge.
"It's very important to wipe out corruption and make political reforms," Kim Sung Woo, chief presidential public relations adviser, said at a televised briefing. "Hwang understands Park's ruling philosophies well."
Park's Saenuri Party won all four of the National Assembly seats contested in special elections in late April, withstanding a crisis triggered by the allegations against Lee. Her approval rating recovered to 40 percent last week, a month after it slid to 34 percent over the scandal, which implicated eight of Park's allies, including Lee and her chief of staff.
Before it's here, it's on the Bloomberg Terminal.
LEARN MORE