LME's Owner Seeks Commodities Trade Link to Mainland China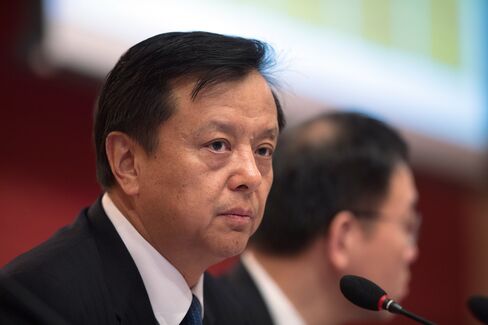 Hong Kong Exchanges & Clearing Ltd. is in the early stage of creating a commodities trading connection with mainland China.
HKEx, owner of the London Metal Exchange, the world's biggest metals bourse, aims to make international benchmark commodity futures available to traders in China while offering mainland contracts to overseas traders, Chief Executive Officer Charles Li said Wednesday. The country opened its stock market to foreign investors through the Shanghai-Hong Kong exchange link in November and authorities are planning a similar equity link between Hong Kong and Shenzhen later this year.
"We are trying to see whether we can connect the international product to domestic liquidity and the domestic product to international liquidity," Li said in an interview with Bloomberg. "We are very confident that ultimately, hopefully in the not too distant future, we will be able to announce a certain level of connectivities on the commodity side."
The exchange is seeking to tap into rising raw materials trading volumes in China, the world's top consumer of energy, metals and grains. HKEx started yuan-denominated, cash-settled copper, aluminum and zinc contracts in December to attract investors that trade similar futures on the Shanghai Futures Exchange. The exchange's shares rose as much as 1 percent in Hong Kong on Wednesday before closing 0.1 percent lower.
Attract Arbitrage
"The commodities connection will surely attract some arbitrage investment for both markets," said Lian Zheng, head of commodities research in Xinhu Futures Co. in Shanghai, "However, I don't think the added volume would be huge as interest in trading Hong Kong's commodities is limited as it is a cash-settled futures market and has no physical delivery function."
Li didn't provide details about which commodities it was seeking to link, or to which mainland exchange. China has at least three state-owned commodity bourses, in Shanghai, Dalian and Zhengzhou.
"I don't know which exchange will work out a connect program with us," Li said in separate comments on the sideline of a conference in Hong Kong. "All of them are great exchanges, great leaders, and we'll be very happy to have a great collaboration with any one of them at any time."
Rising Volumes
More than 80 percent of global non-ferrous metals exchange-traded activity is conducted on LME platforms, according to Miriam Heywood, a spokeswoman for the bourse. First quarter trading volumes on the LME, which HKEx bought in 2012, fell about 1 percent from the same period last year to 695,771 contracts, the exchange said last week.
Trading volumes across the Shanghai Futures Exchange, China's biggest commodities bourse, surged 31 percent last year while activity on exchanges in Zhengzhou and Dalian grew by 29 and 10 percent, respectively, according to data from the Futures Industry Association. That compares with a 3.5 percent increase on the London Metal Exchange, FIA data show.
Before it's here, it's on the Bloomberg Terminal.
LEARN MORE