Five Things Everyone Will Be Talking About Today
A busy morning already, get caught up here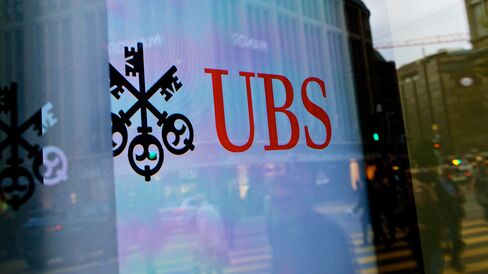 Banks behaving badly, risky Chinese stocks and the Nikkei hits a 15-year high. Here are some of the things that people are talking about in markets today.
One down, four to go
UBS Group will pay $545 million to settle U.S. investigations into its role in manipulating FX and benchmark interest rates. Four other banks are expected to announce settlements with U.S. authorities later today.
Japan GDP beats estimate, stocks rally
The Japanese economy expanded more than forecast in the first quarter, driven by increased business spending and built up inventories. Japanese stocks rallied on the news, taking the Nikkei 225 Stock Average to its highest level in 15 years.
Chinese stock loses $19 billion in 24 minutes
Hanergy Thin Film Power Group, a Chinese solar equipment maker, plunged 47 percent in Hong Kong trading, wiping about $19 billion off its market cap in less than half an hour. Before today the stock had surged over 560 percent in just one year.
Telecom Takeovers
In a busy 24 hours for this sector, Altice has agreed to buy 70 percent of Suddenlink Communications. The French telecommunications company clearly has big aspirations in the U.S., even Time Warner is said to have been on the receiving end of a takeover approach. Not to be outdone, Liberty Global's John Malone said a potential tie-up with Vodafone would be a "great fit."
BoE minutes out, Fed minutes later
As expected BoE policy makers voted unanimously to do nothing, but officials did indicate that slack in the economy will probably be fully eroded within a year, a sign that inflation will pick-up and that policy may need to be tightened. The Federal Reserve releases minutes from its last meeting at 2 p.m. ET.
Before it's here, it's on the Bloomberg Terminal.
LEARN MORE