You Need Record Income to Afford an Existing London Home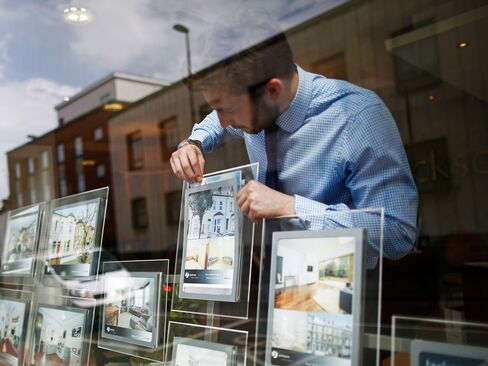 The average buyer of a existing home in London in the first quarter earned a record 92,000 pounds ($143,000) a year as values neared their previous peak.
Those homebuyers make almost twice the city's average household income and they typically paid 476,000 pounds for houses and apartments bought in the quarter, according to data compiled by the Office for National Statistics.
Bank of England Governor Mark Carney called rising home prices the biggest risk to financial stability a year ago. The average home in London now sells for 498,000 pounds after gaining 11.2 percent in the 12 months through March, the data shows, as a shortage of dwellings drives values higher.
The London house price index is now 0.6 percent below its previous high in August, the ONS said Tuesday. Buyers of new London homes in the first quarter had an average annual salary of 96,000 pounds, 12 percent less than in the previous three months, the data shows.
Before it's here, it's on the Bloomberg Terminal.
LEARN MORE