Scene Last Night: Lipschultz, Cheung, Ziff, Wurth, Van Zandt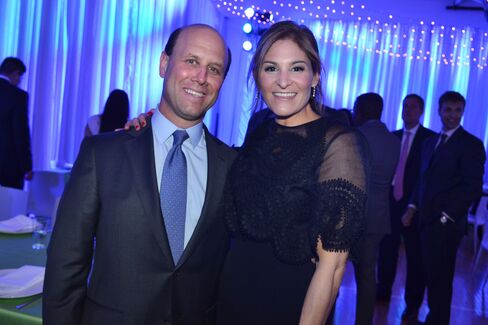 Monday night, the 92nd Street Y, a Jewish cultural and community center on the Upper East Side, raised $4.3 million, while American Ballet Theatre, America's national company, brought in $2.3 million at its 75th anniversary gala. Here is a rough timeline of an evening divided between them.
6:45 p.m.: Marc Lipschultz, global head of energy at KKR & Co., is commanding the 92Y's basketball court, which is what happens when you're a gala chairman and that gala is taking place at an institution whose many rooms don't include "a banquet hall for a gala." The bar is at center court and some guests will dine under the baskets.
Lipschultz, president-elect of the 92Y, sees beyond the building's walls. "We serve the local community every day, and at the same time we're reaching out to the world," he says.
Jennifer Lipschultz explains: On site, the 92Y offers gym and poetry classes, dance and music performances and lectures with the world's top thinkers. She's taken art and art history classes.
Her husband continues: the 92Y is also forming virtual communities. It created Giving Tuesday, which one day a year fills social media with a conversation about philanthropy. And some of its genius festival was broadcast on MSNBC.
7:05 p.m.: Michael Karsch catches up with J. Darius Bikoff, and Matthew Bronfman tells Barry Volpert he's excited to hear Norah Jones perform later. One of the cooler upcoming programs: On Wednesday, novelist Ian McEwan reads from his work interspersed with live music.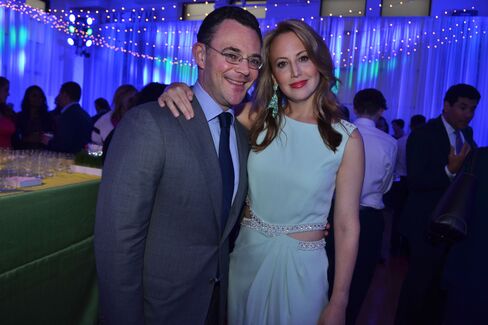 7:15 p.m.: Nina Rennert Davidson and Mitch Davidson find each other before sitting down for the family-style meal. He points out that many of the people in the room are connected through the friendships of their children, who met at the 92Y's nursery school. She says that the nursery school gets too much attention. "It's the old people who fill the building," she says. "They're here every day, in the cafeteria and the pool. They don't have extended family or a job. This becomes their home."
7:30 p.m.: In a room on the first floor, often used to provide legal assistance to the elderly, Elie Wiesel and Sharon Coplan Hurowitz are passing plates of zucchini pancakes and fish. Hurowitz's Chanel handbag is in the shape of a milk container. "Shh. It's not kosher," she quips.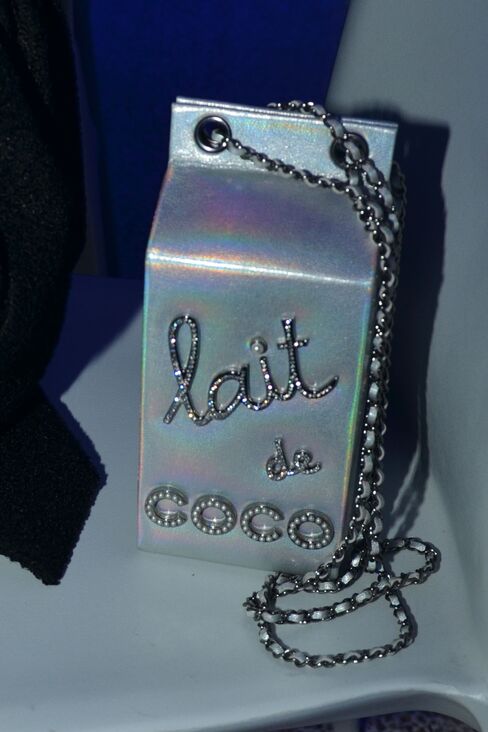 8:15 p.m.: The 500 guests have gathered in the auditorium, and auctioneer Lydia Fenet has corralled pledges to support 92Y programs that bring music and art education into public schools. 92Y board Chairman Thomas Kaplan calls for a round of applause for outgoing president Stuart Ellman.
8:35 p.m.: Norah Jones complains about her allergies, but the beauty of her voice is unblemished as she launches into her hit "Come Away With Me," which becomes the cue to hail a cab and go crosstown to American Ballet Theatre's gala at Lincoln Center.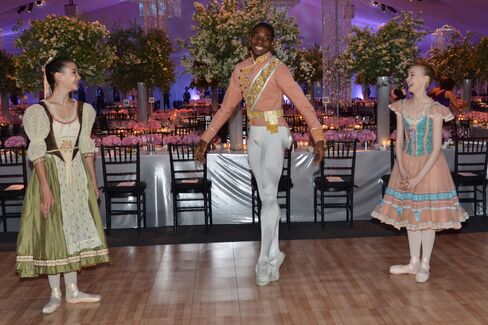 9 p.m.: Inside a tent behind the Metropolitan Opera House, several students at the ABT's Jacqueline Kennedy Onassis School are showing off their moves on the dance floor as they wait for a huge crowd to come in from the performance. More than 1,000 guests are expected.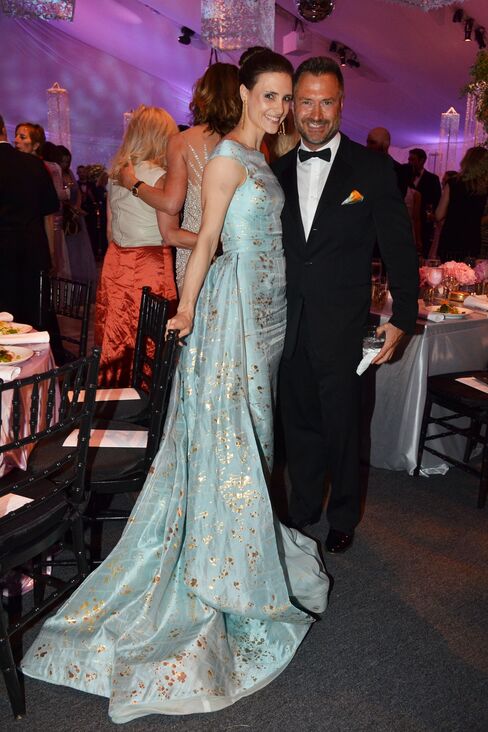 9:35 p.m.: Trays of a special cocktail, prosecco with juniper syrup and sprigs of rosemary, are dispersed among the guests, who've arrived in waves of tulle and chiffon. Among them: Leslie Ziff, Christine Schwarzman, Elyse Newhouse, Gillian Miniter and Alexandra Lebenthal.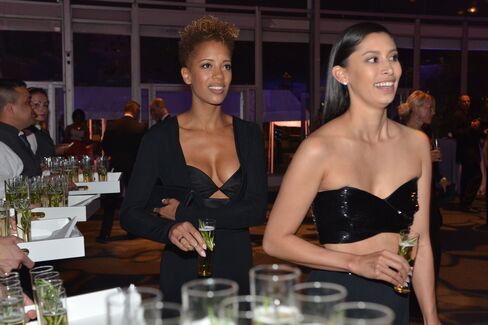 Designers Carly Cushnie and Michelle Ochs say they loved the performance, part of ABT's season at the Met Opera House, and the drink. "It's something different, not too sweet," says Cushnie.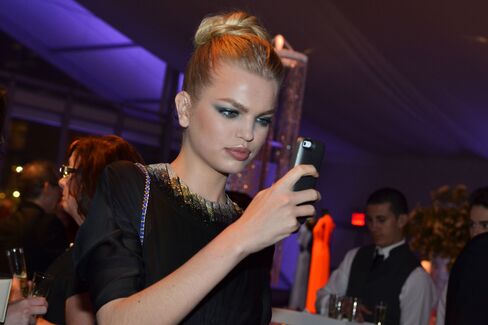 Models Jessica Stam and Daphne Groeneveld are wearing Escada, the luxury brand sponsoring the gala.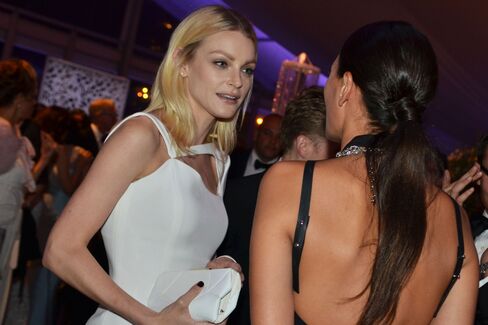 9:40 p.m.: Tom Cheung, co-head of structured finance at Deutsche Bank, is squiring his wife, Stephanie Hsu, a consultant, to a table set with pink peonies. The first course is a salad, which according to the menu features cucumber seedlings and hempseed dressing. Fluke with fava beans and peppadew peppers is the main course.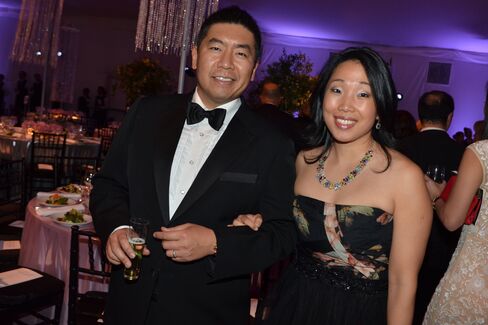 9:45 p.m.: Designer Christian Siriano poses with Yaya DaCosta, while everyone wants a picture with ABT dancer Misty Copeland.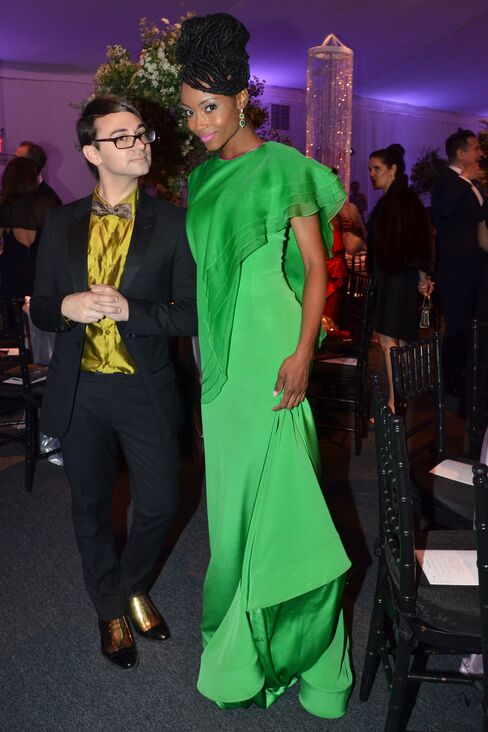 9:50 p.m.: Emily Blavatnik welcomes choreographer Alexei Ratmansky to her table. He is the only male guest among 19 women, who include Caryn Zucker and Kristin Kennedy Clark.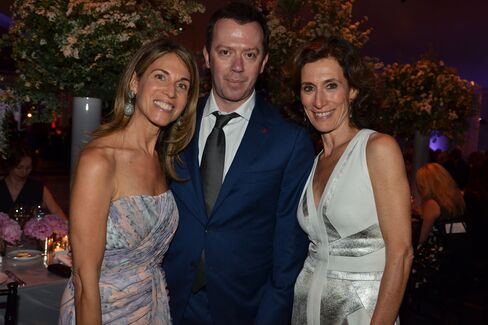 10 p.m.: Rachel Moore, chief executive officer of the American Ballet Theatre, chats with JPMorgan Chase's Douglas Wurth.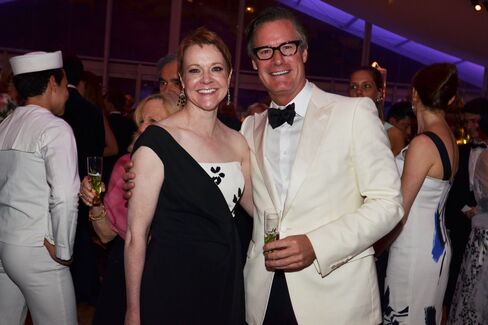 10:15 p.m.: A walk around the tent reveals some celebrities tucked into the crowd: Sigourney Weaver sits near Ali Wambold. Joel Grey is with David Koch.
Sutton Stracke, who with her husband, Pimco's Christian Stracke, hosted the inaugural gala for L.A. Dance Project at their Bel Air home, is laughing at something art dealer Jeffrey Deitch said.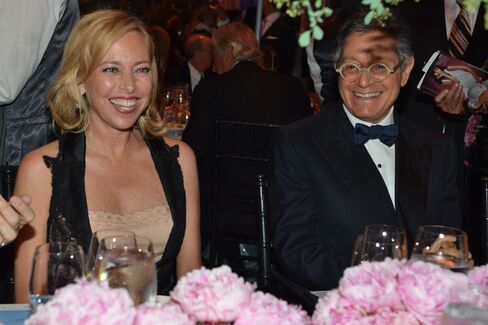 10:27 p.m.: Steven Van Zandt says he fell in love with the ballet thanks to his wife, Maureen, and cozies up next to her for a picture.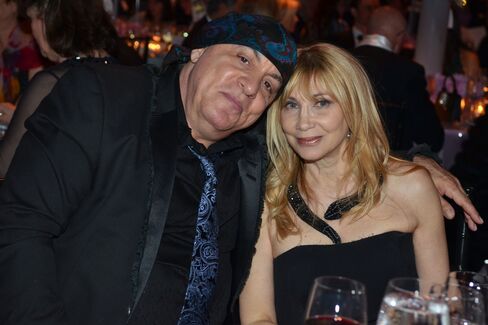 (An earlier version of this story was corrected by removing a webcast reference.)
Before it's here, it's on the Bloomberg Terminal.
LEARN MORE