Pricier Pork Eases China's Deflation Threat
China's inflation is mainly driven by food prices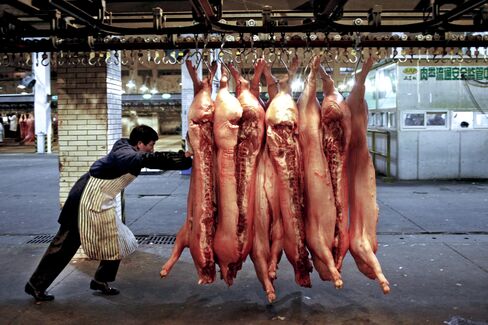 For China's central bank governor Zhou Xiaochuan, worried about deflationary risks in the world's No. 2 economy, the plunging number of sows and rising pork prices may come as a big relief.
Pork, a staple on Chinese dinner tables, is so important to China there's even a strategic reserve of the meat. It's a large slice of the consumer price index basket and a key driver of peoples' inflationary expectations. And prices are rising.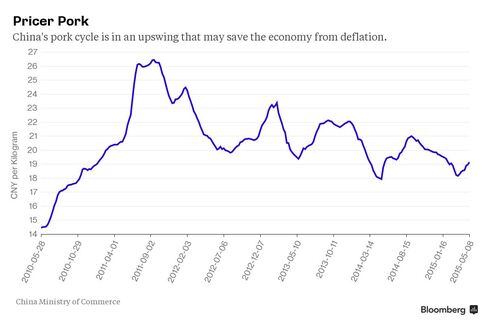 "China's inflation is mainly driven by food prices,'' said Wang Jianhu, an agriculture sector analyst with Great Wall Securities in Beijing. An "unprecedented'' supply fall is taking place in China's pig farms, meaning pork prices are set to surge, he said.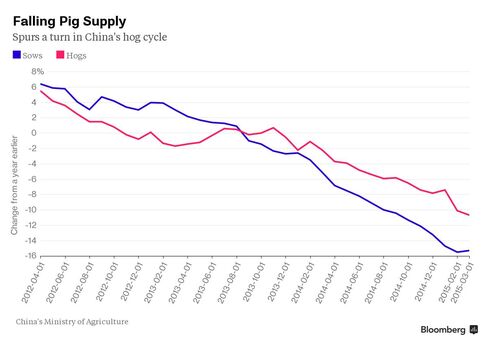 Still, in an economy beset by tepid demand and excess capacity, it may take more than pricier pork to save China's bacon from declining prices.
"Deflation, not inflation, is still the concern,'' said Wang. "It's impossible to change the overall picture by putting hopes on a single product, even if it is pork.''
Before it's here, it's on the Bloomberg Terminal.
LEARN MORE