Naming John Malkovich Means Le Monde Sued Over Swiss Leaks Story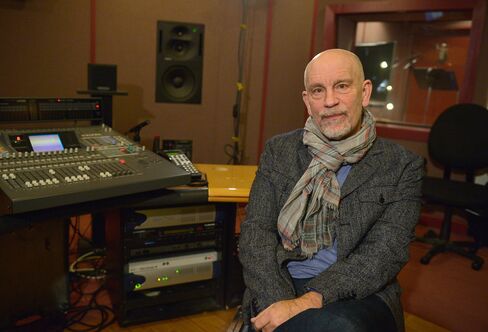 John Malkovich, the actor who starred in "The Killing Fields" and "Being John Malkovich," filed a defamation suit against a French newspaper that said he had a secret bank account with HSBC Holdings Plc in Geneva.
Malkovich, 61, has sued the head of Le Monde and the journalists who named him in the February news article at a court in Paris, Herve Temime, a lawyer representing Malkovich, said in a statement on Tuesday.
"John Malkovich is profoundly shocked that his name was denounced in this way," Temime said. "Mr. Malkovich has always declared all of his income to the U.S. tax authorities."
Le Monde wrote in February that Malkovich was among public figures that "would be embarrassed" by information stolen in 2006 and 2007 by former HSBC employee Herve Falciani. It shared the data with the International Consortium of Investigative Journalists, prompting a spate of media reports dubbed Swiss Leaks. HSBC apologized after it was accused of harboring the cash of tax dodgers, drug cartels and arms dealers in Swiss accounts.
Malkovich had a securities account with a Swiss bank between 1994 and 1999, before it was acquired by HSBC, Temime said. The account was declared to the U.S. and closed before the period being scrutinized by legal authorities in France and other countries, Temime said.
Two messages left with Le Monde's legal department weren't returned. No one answered calls placed to its press office.
The French government has since started a formal investigation of activities at HSBC's Swiss unit between 2006 and 2007. The U.S. Justice Department has also opened a criminal tax probe.
Ponzi Scheme
Temime said it was "unacceptable" that Malkovich wasn't even contacted by Le Monde before it published his name.
Malkovich, whose 1988 appearance in 'Dangerous Liaisons' helped kick-start his Hollywood career, lived in the south of France, a few hours drive from Geneva, according to media reports at the time. He has appeared in more than 70 motion pictures and received Academy Award nominations for "In the Line of Fire" and "Places in the Heart."
Malkovich was caught out by Bernard Madoff's Ponzi scheme and sought to recover $2.3 million in lost assets after the fraud.
Before it's here, it's on the Bloomberg Terminal.
LEARN MORE