Tiger Global's Dewan, Watts to Exit Coleman's Fund Firm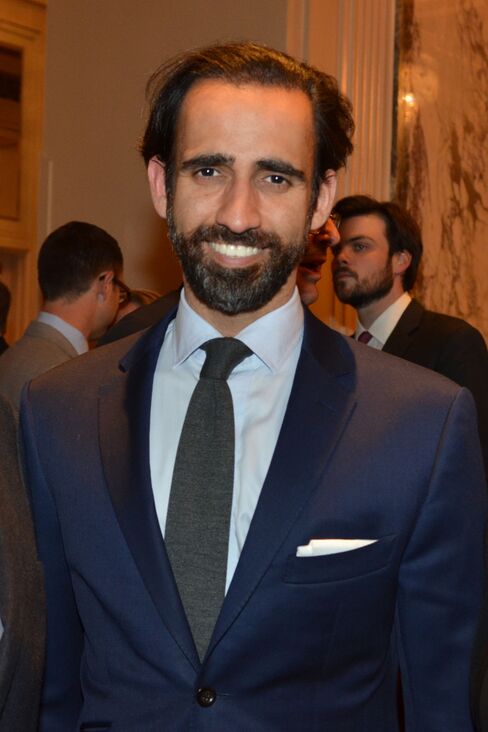 Tiger Global Management, the $20 billion investment firm founded by Chase Coleman, said Feroz Dewan, head of public equity investing, and another partner are leaving.
Dewan, 38, who started at the New York-based firm 12 years ago, will leave at the end of June and plans to start his own business, according to a letter sent to clients Monday. Scott Shleifer, who co-ran Tiger Global's private equity business, will replace him. Caleb Watts, a partner who joined Tiger Global in 2005, is departing next month and intends to manage his own money.
Tiger Global, which runs hedge-fund, private-equity and long-only stock strategies, was started in 2001 by Coleman, a former technology analyst at Julian Robertson's Tiger Management. The firm has invested in more than 100 e-commerce and online classifieds businesses over the past 13 years with many of its current holdings in consumer Internet companies in China.
Tiger Global's private equity business will be run by Lee Fixel, who co-ran the unit with Shleifer since 2011. The departures of Dewan and Watts follow those of two other partners, Andrew Bellas and Alexander Captain, who left Tiger Global in January.
Tiger Global also told investors that it will merge Tiger Global Internet Opportunities, a fund started in January with about $700 million, into a larger fund that bets on rising stocks, called Tiger Global Long Opportunities.
The Internet fund, which gained 11 percent in its first four months, raised challenges in aligning incentives across the public equity funds, Coleman wrote in the letter.
Simplify Business
"We regret that it took launching TGIO for us to fully appreciate this, and we apologize for the inconvenience," he said.
Coleman, 39, said in the letter the move would simplify the business. He also said the firm's concentration in Internet, financial technology and software companies will increase in both Tiger Global Investments and the long opportunities fund.
Tiger Global is offering investors the opportunity to withdraw their money from its public equity funds effective June
15. The firm plans to reopen the funds to receive a limited amount of investor money to replace any redemptions.
Tiger Global owned $9.1 billion in U.S.-listed stocks as of the end of the first quarter, according to a regulatory filing. Its biggest holdings were e-commerce operator JD.com Inc., MasterCard Inc. and Twenty-First Century Fox Inc.
Coleman also said in the letter that his firm is looking forward to finding ways to work with Dewan, a Princeton University-educated engineer and mathematician, in the future.
Before it's here, it's on the Bloomberg Terminal.
LEARN MORE