Honeywell, UPS Press Politicians to Pass Trade Agreement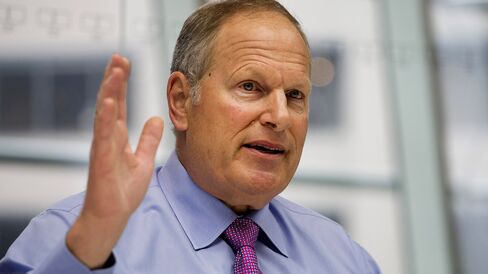 Chief executive officers from Honeywell International Inc. and UPS are pressing politicians to pass President Barack Obama's trade legislation, to help spur sales.
"There is nothing more important than the impact of the trade agreement," said United Parcel Service Inc. Chief Executive Officer David Abney, in an interview. "Every time the U.S. signs a free trade agreement, we see package exports grow 20 percent."
Democrats and Republicans are sparring over trade policy, including the 12-nation Trans-Pacific Partnership that would be the most comprehensive accord in more than two decades.
Obama is promoting the trade agreement and fast-track authority, which allows for an up-or-down vote on trade deals that have been negotiated by the president, as a way to expand U.S. exports and jobs.
By 2030, almost half of the world's economy is going to come from high-growth regions, up from about 34 percent in 2010, according to Honeywell CEO Dave Cote.
"The U.S. can't stop that trend and can't just ignore it as if it doesn't matter," Cote said in an interview at Bloomberg's New York headquarters. "This is a continuation of this trend line that's already happening."
Honeywell's U.S. operations had exports of $5.6 billion last year, or about 14 percent of sales. That adds to the 41 percent of sales from Honeywell's businesses located abroad. UPS gets about a quarter of its revenue from outside the U.S.
Other U.S. executives are also pushing for the TPP trade deal, which would be the most sweeping since the North American Free Trade Agreement was passed 20 years ago. Nike Inc. hosted Obama at its Oregon headquarters earlier this month. The company and its partners will create as many as 10,000 U.S. manufacturing and engineering jobs over the next decade if the agreements go through.
U.S. Secretary of State John Kerry is scheduled to deliver a speech Tuesday on the Trans-Pacific Partnership at a Boeing Co. 737 factory in the Seattle area.
Before it's here, it's on the Bloomberg Terminal.
LEARN MORE