U.K. Accused of Law Change to Let Spies Hack Into Computers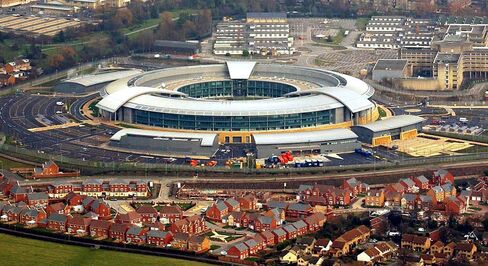 The British government was accused by privacy groups of quietly changing the law to allow spies to hack into computers without fear of prosecution -- an allegation it denies.
The "under the radar" amendment was discussed at a London court hearing where not-for-profit Internet hosting services are suing the U.K. government amid concerns their networks were accessed by Government Communications Headquarters to monitor users' private data and communications.
Lawyers for the service providers said in court Friday they were only told about the change on May 14, two months after the law was altered. Prior to that, GCHQ was banned from spying on computers in the U.K., Ben Jaffey, a lawyer for Privacy International, a public-interest group, said at the Investigatory Powers Tribunal hearing.
There has been no change to the laws "that increase or expand the ability of the intelligence agencies to carry out lawful cybercrime investigation," the U.K. Home Office said in a statement.
The debate over the monitoring of computers, laptops and mobile phones to access personal data by government agencies has been fiercely argued around the world since documents leaked by former U.S. National Security Agency contractor Edward Snowden exposed the extent of government spying.
'Underhand'
"The underhand and undemocratic manner in which the government is seeking to make lawful GCHQ's hacking operations is disgraceful," Eric King, deputy director of Privacy International, said in a statement.
The IPT is a special court in London that investigates complaints about spying. The U.K. faces lawsuits from tortured Libyan soldiers, human-rights groups and two Green Party lawmakers over its part in the interception by U.S. security agencies of e-mails, communications, documents, videos and Web histories.
Changes to the Computer Misuse Act were introduced by the Serious Crime Act 2015, which was formally approved in March.
"The effect of this amendment has passed everyone by," Jaffey said in court. "Attention was not called to it during the parliamentary process, which may not have been accidental," he said. "It was hidden in plain sight."
Before it's here, it's on the Bloomberg Terminal.
LEARN MORE