Sika Heirs Get Personal in Clash to Push Through Takeover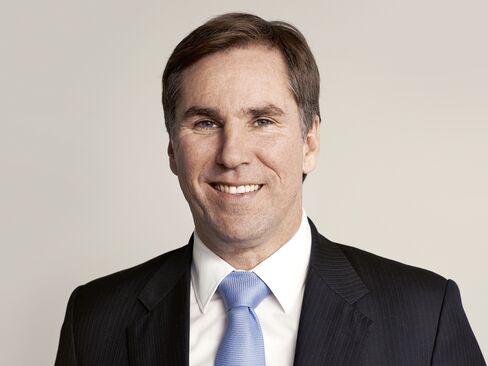 The Burkard family, custodians of Swiss adhesives-maker Sika AG for more than 100 years, is suing three board members as they get personal in their fight to overcome resistance to their proposed sale of a controlling stake to Cie. de Saint-Gobain SA.
Suits have been filed against Monika Ribar, Christoph Tobler and Ulrich Suter at courts local to where they live, with the family alleging they spent a "disproportionate" amount of money to fight the 2.7 billion francs ($3.1 billion) sale, the Burkard's spokesman Andreas Durisch said by phone. The family's investment vehicle, Schenker-Winkler Holding, is considering additional lawsuits against other board members, Durisch said.
The sudden decision by descendants of Sika founder Kasper Winkler to exit has spawned a deepening battle inside courtrooms and the media. It's taking an increasingly acrimonious tone, with multiple actions between the family and Saint-Gobain on one side, and Sika management and high profile shareholders including Threadneedle Investments on the other.
"The Sika board is engaging in a hopeless fight that is costing much too much," Durisch said.
Sika's management, led by Chairman Paul Haelg and Chief Executive Officer Jan Jenisch, along with minority investors left out of the deal, have taken umbrage at the transaction that would hand French glass- and mortar-maker Saint-Gobain control of a competitor with just a 16 percent stake. They restricted the voting rights of the family from 52 percent to just 5 percent on key decisions.
Claims Unfounded
Sika's board of directors has taken note of the filing of the selective liability actions against individual board members, Haelg said in a statement.
"The claims are unfounded and concern costs which were spent in the interest of Sika," the chairman said. "Sika regrets these additional legal claims as they do not contribute to the finding of a good solution for all involved parties –- notably not for Sika, its remaining 84 percent of shareholders and its more than 17,000 employees."
Outside of the courts, the next flash point will be an extraordinary shareholders' meeting to be held in July, at the request of the Burkards. Urs Burkard struggled to win over the crowd at the annual meeting in April as he stood on the podium defending the family's right to do what they want with their own stake. The Burkards did get to use their voting clout to stop the salaries of board members.
(An earlier version of this story corrected the body in the first paragraph.)
Before it's here, it's on the Bloomberg Terminal.
LEARN MORE