Schreiber's PointState Increases Energy as Duquesne Adds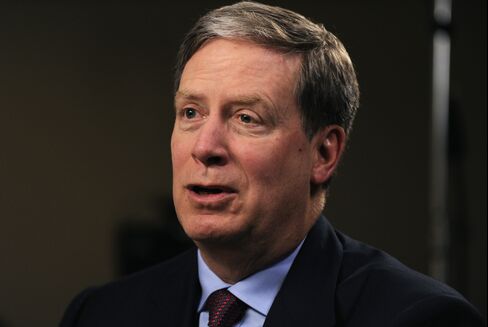 Zach Schreiber's PointState Capital increased energy holdings in the first quarter, joining billionaire Stan Druckenmiller as both managers anticipate higher oil prices.
PointState bought 1.26 million shares of EOG Resources Inc. valued at $115.3 million at the end of March, according to a regulatory filing. Druckenmiller, the former chief strategist for George Soros, purchased a stake in the natural gas and crude oil producer worth $51.5 million.
PointState, based in New York, and Druckenmiller's Duquesne Family Office bought the stakes before hedge fund manager David Einhorn this month slammed shale explorers for spending too much money without returns.
Schreiber's firm also purchased new stakes in LyondellBasell Industries NV, which Duquesne also owns, Class A shares of Google Inc., and Canadian Pacific Railway Ltd. PointState exited positions in Micron Technology Inc., United Technologies Corp. and American Airlines Group Inc. Druckenmiller said in April that his family office sold retail and airline stocks that benefit from lower oil prices.
Teva Pharmaceuticals Industries Ltd. was PointState's biggest position, valued at $642 million, after the firm added 2.22 million shares in the quarter.
PointState made about $1 billion last year from betting that crude prices would fall. It started in 2011 with $1 billion from Druckenmiller and $4 billion from other clients. PointState has delivered some of the biggest gains in the hedge-fund industry in the past two years, returning 30 percent in 2013 before its massive profits on oil.
Money managers who oversee more than $100 million in equities in the U.S. must file a Form 13F within 45 days of each quarter's end to list those stocks as well as options and convertible bonds. The filings don't show non-U.S. securities, holdings that aren't publicly traded, or cash.
Before it's here, it's on the Bloomberg Terminal.
LEARN MORE