Five Things Everyone Will Be Talking About Today
The week isn't over yet, get caught up here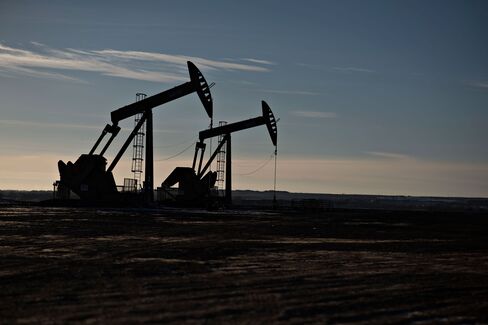 Stocks hit a fresh record high, Japanese companies give shareholders something to smile about and oil is on course for a record winning streak. Here are some of the things that people are talking about in markets this morning.
S&P 500 enters Friday on a high
The S&P 500 Index rose 1.1 percent yesterday to set a fresh record high close. As the dollar heads for its longest weekly losing streak since October 2013, large-cap stocks in the U.S. have pushed the equity market back up into uncharted territory. Meanwhile, we'll get plenty of fresh economic data in the U.S. today, including Empire Fed Manufacturing, Industrial Production and the University of Michigan consumer sentiment survey.
Japanese companies give back
It's one of the reasons some investors are bullish Japanese equities, whether it's buying back stocks or increasing dividends, corporate Japan is giving more back to investors. In the last 24 hours, Mitsubishi UFJ, Dentsu Inc., Dai Nippon Printing and Marui Group have all announced share buybacks.
Crude's record winning streak
WTI's rebound from a 6-year low has continued this week and is now poised for a record breaking ninth weekly advance. The U.S. rig count is released at 1 p.m. ET, after the number of active rigs dropped by just 11 last week to the fewest since September 2010, investors will be looking for further signs of stabilization today.
Calling the end of the European bond rout
Euro-area government debt in Germany, Italy and Spain is advancing for a second day this morning. After a choppy month for the global bond market, two of Europe's biggest banks think the slump is almost over.
Netflix wants a piece of China's $6 billion video market
According to a person familiar with the matter, Neflix is in talks with a Chinese media company backed by Jack Ma. The company is said to be planning to break into the country's $5.9 billion online video market.
Before it's here, it's on the Bloomberg Terminal.
LEARN MORE