UCLA, Rice Receive $150 Million in Gifts as Donations Flourish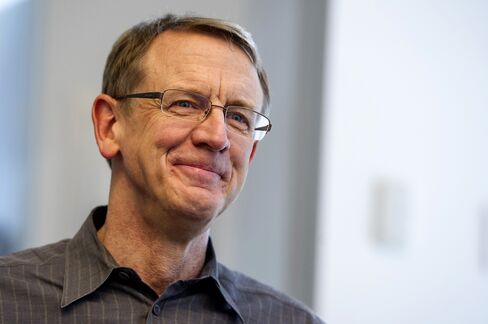 The University of California at Los Angeles and Rice University received a combined $150 million in gifts, capping a banner week for higher-education philanthropy.
John Doerr, managing partner of venture capital firm Kleiner Perkins Caufield & Byers, is donating $50 million to Rice for a leadership training institute. The University of California received $100 million for its Anderson School of Management from the widow of its namesake, John Anderson, founder of financial and real-estate company Topa Equities Ltd.
Gifts to elite schools are proliferating, buoyed by an improving economy and stock market gains. Stephen Schwarzman, billionaire co-founder of Blackstone Group LP, pledged $150 million to Yale University for a student cultural center this week. U.S. colleges raised a record $37.5 billion in 2014, an 11 percent increase from a year earlier, with the wealthiest attracting a disproportionate share, according to the Council for Aid to Education, a nonprofit that tracks university giving.
Doerr's donation is the largest in Rice's history. Both Doerr and his wife Ann graduated with electrical engineering degrees from the university in Houston, according to a statement. John Doerr joined Kleiner Perkins in Menlo Park, California, in 1980 and has directed venture capital funding to technology companies including Amazon.com Inc. and Google Inc.
Rice's leadership institute will be led by Tom Kolditz, a retired brigadier general who has headed similar institutions at Yale and the U.S. Military Academy at West Point.
UCLA said the gift from Anderson is the business school's largest and will be used to build a technology and research center and support academic research.
Before it's here, it's on the Bloomberg Terminal.
LEARN MORE