U.K. Labour Contest to Choose Between First Black, Female Leader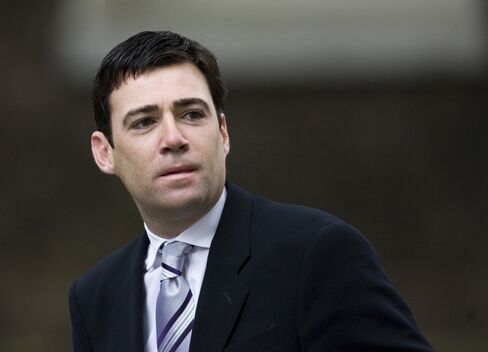 Yvette Cooper, the U.K. Labour Party's home affairs spokeswoman, will run for the leadership of her party, setting up a race that could see Labour select its first black or female leader after its electoral defeat last week.
Cooper, 46, announced her candidacy on Thursday, hours after health spokesman Andy Burnham, 45, joined the race. The bookmakers' favorite to succeed Ed Miliband as head of the U.K.'s main opposition is business spokesman Chuka Umunna, who would be the party's first black leader, and its youngest at 36.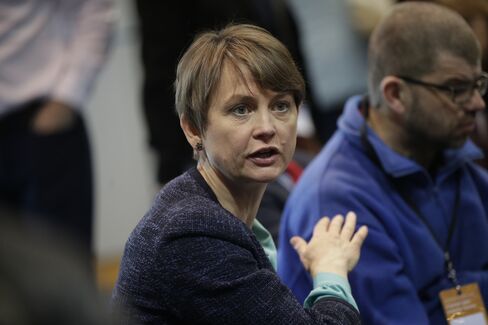 Miliband resigned last week after the party suffered its worst electoral defeat since 1987, as Conservative Prime Minister David Cameron won a surprise majority. Miliband has been criticized for anti-business rhetoric and steering the party away from the center ground that it successfully occupied under former Prime Minister Tony Blair.
"Labour lost because we didn't convince enough people in all parts of the country that we had the answers to match up with their ambitions," Cooper wrote in a Daily Mirror newspaper article on Thursday.
Burnham, in a video message late Wednesday, invoked Blair's success in 1997, when he ended 18 years of Tory government with a large parliamentary majority. He promised to "rediscover the beating heart of Labour" and speak to voters "like we did in 1997."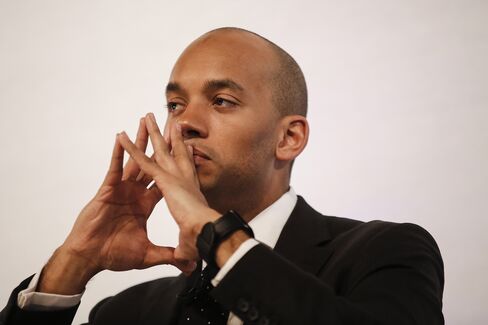 Both Burnham and Cooper represent northern English districts and held cabinet-level positions in former Prime Minister Gordon Brown's 2007-2010 government. Cooper is married to Ed Balls, the former finance spokesman who lost his seat last week in one of the high-profile surprise defeats of election night.
A four-month battle lies ahead, while the party will be led by interim chief Harriet Harman. The party has also been led on an interim basis by Margaret Beckett.
https://www.youtube.com/watch?v=0NNrgKpr6Lo
Labour will announce the results of the contest, in which junior health spokeswoman Liz Kendall will also run, on Sept. 12.
Before it's here, it's on the Bloomberg Terminal.
LEARN MORE