Osborne to Announce 'Sweeping Devolution' for English Cities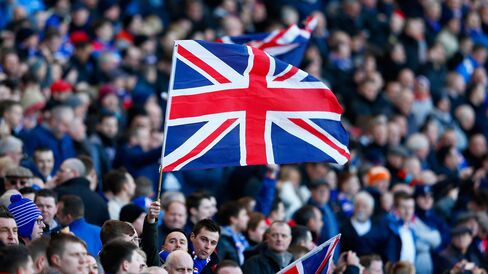 U.K. Chancellor of the Exchequer George Osborne will use his first speech since the Conservatives won the general election to announce "sweeping devolution" for Manchester and other English cities.
The new powers will be included in the May 27 Queen's Speech, which will set out the legislative program of Prime Minister David Cameron's new Tory-only administration, Osborne's office said in an e-mailed statement.
"The old model of trying to run everything in our country from the center of London is broken," Osborne will say in a speech in Manchester on Thursday. "We will deliver the devolution to Scotland and Wales we promised. But today I can tell you we will go much further and deliver radical devolution to the great cities of England."
Cameron's Conservatives swept back into power a week ago with an unexpected parliamentary majority, allowing them to ditch their Liberal Democrat coalition partners and giving them a mandate to deliver on campaign promises including Osborne's pledge to create a "Northern Powerhouse."
Manchester will be the first city to benefit from the plan, allowing it to elect a mayor in 2017 with powers over transport, housing, planning and policing, according to the statement. A spending review later this year will identify funds for "major investments in transport, science, education."
Before it's here, it's on the Bloomberg Terminal.
LEARN MORE