Here Are the Four Big Things Companies Talked About on Their Latest Earnings Calls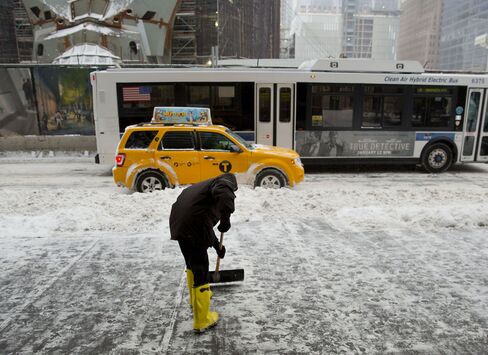 The latest earnings season is coming to a close, with 458 companies in the S&P 500 having already reported earnings. Goldman Sachs has a new note out reviewing the earnings transcripts of S&P 500 companies in order to keep tabs on key trends. Keep in mind that roughly 72 percent of firms have beat on earnings, with the energy sector performing the best with 75 percent of companies in the group topping earnings projections, according to Bloomberg data.
Analysts at Goldman led by David Kostin included excerpts from 61 companies that account for 29% of total S&P 500 revenues and 36% of the S&P 500 equity capitalization in their note.
So what did they conclude the key themes were and which companies were most impacted by them?
Theme 1: Strong U.S. Dollar weighed on earnings
Goldman said that FX headwinds continued to hit firms with international sales exposure, and management at those companies seem to expect the strength in the U.S. dollar to persist during 2015. Simply look at what McDonald's said in its transcript and you'll realize how big of an impact currencies can have on earnings.
The U.S. dollar has strengthened dramatically against nearly all of the world's other major currencies. During the last eight months, the dollar has experienced its fastest rise in 40 years. At these levels, foreign currency translation is having a significant impact on our reported results as evidenced by the $700 million impact to our first quarter reported revenues and the $0.09 impact to our first quarter reported EPS.
It's not just McDonald's that saw a big hit. Every multinational firm was impacted in some way by big swings in the currency markets. Goldman highlights the transcripts of McDonald's, American Express, Caterpillar, FedEx, Union Pacific, and Facebook.
Theme 2: Benefits of lower oil prices yet to be realized
When oil prices took a significant dive during the second half of 2014, many expected consumers to use the extra savings at the gas tank on things like clothes, dining out, electronics, and more. Instead, that extra spending is yet to appear. Several analysts have noted that it often takes a few months for consumers to spend rather than pay down debt and save the extra cash, but as the months keep coming with extra spending (yesterday retail sales disappointed once again), it seems to get less likely. Goldman found that managements didn't experience much of the anticipated increases in consumer spending during the quarter.
Companies highlighted are Discover Financial, American Express, Simon Property Group, Caterpillar, Jacobs Engineering and Visa.
Theme 3: Winter weather constrained consumer spending
Much like the winter of 2013-2014, this last one was also harsh in many areas of the country. This often hurts not only construction, but retail as well. Regions afflicted by unusually harsh winter conditions witnessed slowing economic activity. However, managers noted that the weather-related impact was less severe than the winter of 2014, Goldman's note pointed out. Investors had been hoping that the latest retail sales numbers and other economic data would pick up as spring arrived, but that doesn't seem to be the case yet and economists are scratching their heads over it.
Companies mentioned here include Costco, Phillips 66, QEP Resources, Under Armour, General Electric, Simon Property, FedEx, and NexEra Energy.
Theme 4: Cautious optimism regarding European outlook
The transcripts surveyed by Goldman showed that ECB stimulus actions, record-low borrowing costs, and rising asset prices boosted managements' confidence in a European recovery. However, the majority acknowledged the recovery remains fragile amid increased political uncertainty.
Companies Goldman talks about here include Caterpillar, Coca Cola, Phillips 66, United Technologies, Automatic Data Processing, and Expedia.
Before it's here, it's on the Bloomberg Terminal.
LEARN MORE