BP Appoints Britain's Former Chief Spy to Board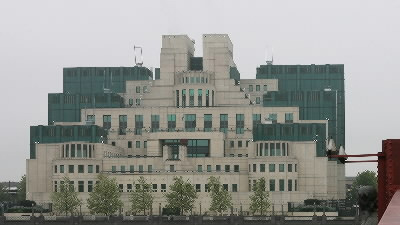 BP Plc, the former state-owned oil company with operations from Russia to Iraq, appointed the retired chief of Britain's overseas spying network as a board member.
John Sawers was head of the MI6 service until November 2014. He spent 36 years working for the British government in international affairs and security, including in Iraq, Egypt, South Africa and the U.S., BP said in a statement Thursday. BP is working on the giant Rumaila and Kirkuk deposits in Iraq.
Sawers, who this year spoke of an increased Russian threat to the West, will also help oversee a business that owns a fifth of OAO Rosneft, the Kremlin-controlled company sanctioned by the U.S. and Europe over Russia's annexation of Crimea from Ukraine.
"We've got to have the capability to deal with things like the hybrid warfare that we've seen Russia deploy," he said in a video of a BBC interview published on the broadcaster's website in February. "We have to be prepared to take the necessary measures to defend ourselves."
Sawers is the latest to leverage his experience running MI6 into a career in business and finance. John Scarlett, a 38-year career spy who ran the intelligence service between 2004 and 2009, is an adviser to Morgan Stanley. Richard Dearlove, MI6 chief from 1999 to 2004, is non-executive chairman of Ascot Underwriting, an insurance syndicate at Lloyd's of London. Mark Allen, former MI6 deputy chief, joined BP as an adviser in 2004.
Revolving Door
Sawers brings geopolitical and intelligence expertise from his roles in the Middle East, the region where BP has worked since its inception as the Anglo-Persian Oil Co. in 1908.
BP, which pioneered exports from the region and helped start up oil production and build pipelines in Azerbaijan, is a former state-owned company which until the 1990s was known as British Petroleum. Relations are close enough for the British government to tell BP it would oppose any move by a foreign company to acquire it, the Financial Times reported April 27.
"John brings extensive experience of international affairs and geopolitics," Chairman Carl-Henric Svanberg said in the statement. BP also hired Paula Rosput Reynolds, former president and chief executive officer of AGL Resources Inc., to the board.
Just as government and intelligence officials have joined BP, the company's executives have moved the other way, a trend that critics of such relations have branded the revolving door.
John Browne, BP's CEO for six years until May 2007, was the lead non-executive director for the Cabinet Office, advising on governance, before stepping down in January this year.
The appointment of intelligence officers to the board will help BP negotiate its way around the complex geopolitical world of oil. Tension in the Middle East and sanctions against Iran and Russia are some of the difficulties oil companies face.
Before it's here, it's on the Bloomberg Terminal.
LEARN MORE