Wegmans Will Bring Cult Following to NYC With Brooklyn Store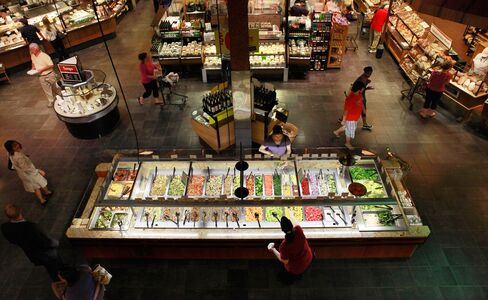 Wegmans Food Markets Inc., the supermarket chain that's ranked No. 1 by Consumer Reports, is opening its first location in New York City with a store in Brooklyn.
The new store will anchor a $140 million redevelopment of Brooklyn Navy Yard's Admirals Row that's being led by Steiner NYC LLC, according to a statement Wednesday. Wegmans plans to hire 450 to 600 people for the market.
Wegmans, founded in 1916, has expanded slowly along the East Coast. The Rochester, New York-based company is often compared to Trader Joe's for its fervent customer base and employee benefits, and Consumer Reports gave the chain its highest rating in its latest survey.
The company focuses on hiring and training good employees, which improves the shopping experience, said David Livingston, a supermarket research analyst who runs DJL Research.
"They're very selective on who they hire," he said. "Most of their people are young, fitter, good-looking, quick on their feet."
There isn't yet a timeline on when the store will be built, Wegmans said.
The Brooklyn Navy Yard, established in 1801, has been turned into an industrial park that now features more than 300 businesses. Steiner NYC previously developed Steiner Studios at the Navy Yard.
(A previous version of the story was corrected to fix the name of the Brooklyn development.)
Before it's here, it's on the Bloomberg Terminal.
LEARN MORE