Trading Boost Behind Banks' Rebound Persists, Hocher Says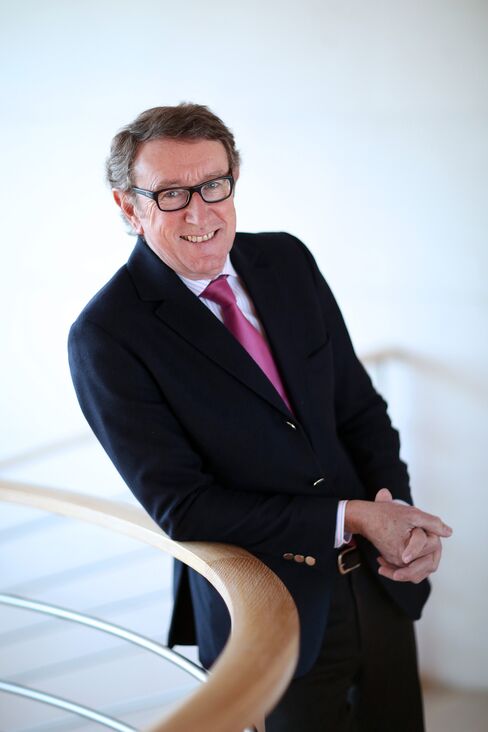 A trading rebound that started in the first quarter is persisting, helped by swings in bond and currency markets, said the head of Credit Agricole SA's corporate and investment bank.
There's "more volume both in rates and forex" than a year ago, said Jean-Yves Hocher, the unit's chief executive officer, in an interview. Price movements, partly a result of the European Central Bank's program of quantitative easing, are increasing demand from clients for hedging, he said.
Rising income from buying and selling securities buoyed earnings at Credit Agricole and rivals such as BNP Paribas SA and Deutsche Bank AG in the first quarter. Volatility measures for Treasury bonds, foreign-exchange and commodities remain 35 percent to 75 percent higher than year-ago averages and near first-quarter levels, Bloomberg Intelligence research shows.
The ECB's largest-ever stimulus plan squeezed sovereign bond rates toward zero in the region's key economies. Germany's benchmark 10-year yields fell to an all-time low of 0.049 percent on April 17, before jumping to 0.78 percent by May 7. The euro rebounded to $1.1392 last week from $1.0457 in March.
The swings in German bunds are "unusual movements," said Hocher, adding that the higher yields signal that market professionals "judge these rates very low," or even too low.
Hocher declined to make any predictions about the bank's revenue or profit in the second quarter.
'Positive Evolution'
Credit Agricole's corporate and investment bank is focusing on debt trading, as well as providing financing to corporations and funding for infrastructure projects. An increasing portion of its clients are trading through its real-time electronic systems, Hocher says, enabling the bank to boost volumes without increasing staff.
For the London and Paris offices, the firm expects "a rather positive evolution in terms of staff, but no radical change," Hocher said. He reiterated targets for 7 percent annual revenue growth in market activities through 2016, and corporate-financing sales growth of 2 percent a year.
Sales at Hocher's unit rose 24 percent to 1.22 billion euros ($1.37 billion) in the first quarter as capital-markets revenue jumped by about 30 percent. The bank ranked third in arranging bond offerings in euros, passing BNP Paribas and Societe Generale SA, data compiled by Bloomberg show.
Dubai Hire
Credit Agricole is planning to create an international transaction banking unit, grouping activities such as trade financing, energy financing and cash management for large corporates, Hocher said, declining to elaborate.
The company, based outside Paris, is also relying on overseas operations to meet sales goals. In the Middle East, the investment bank recently hired an executive to oversee the region from Dubai starting in July, Hocher said, without identifying the person. The bank has a long-standing presence in Middle Eastern and North African markets, from Algeria to Saudi Arabia.
Before it's here, it's on the Bloomberg Terminal.
LEARN MORE